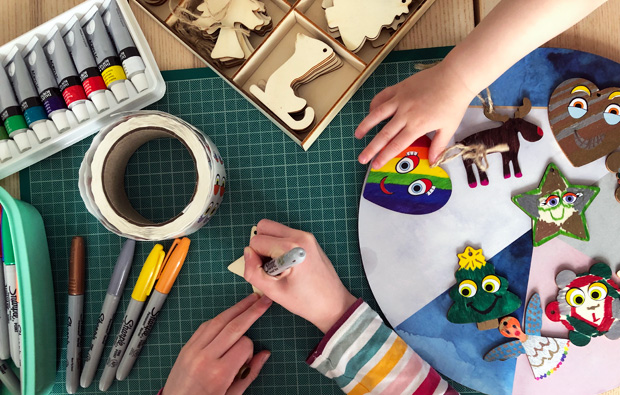 A Fun Christmas Craft Activity + Craft Supply Giveaway!
Christmas is still a few months away, but it's not too soon to start thinking about fun things to do with the kids in the run up to the festive season. Having some fun plans and activities will help build the excitement and is also a great way to spend quality time together.
I've teamed up with Office Stationery to create this craft activity complete with a giveaway of craft supplies too. Office Stationery a wide selection of office equipment and essentials but also lots of school and craft supplies.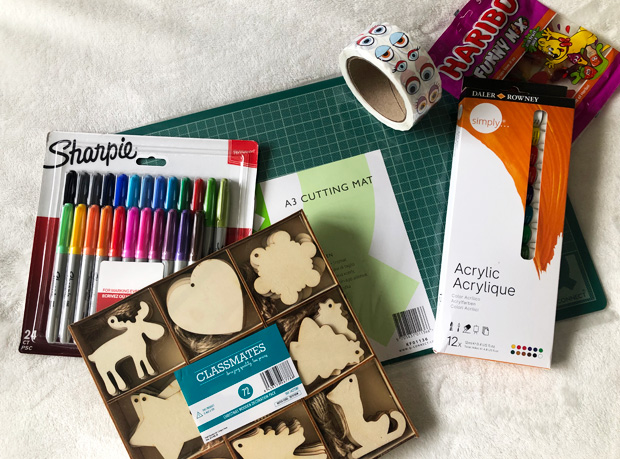 Craft Activity – Fun & Easy Christmas Decorations
For this craft activity you need:
Plain Wooden Christmas Decorations
Sharpie Permanent Markers and / or Acrylic Paint
Sticker Eyes or Googly Eyes
A mat to protect your table!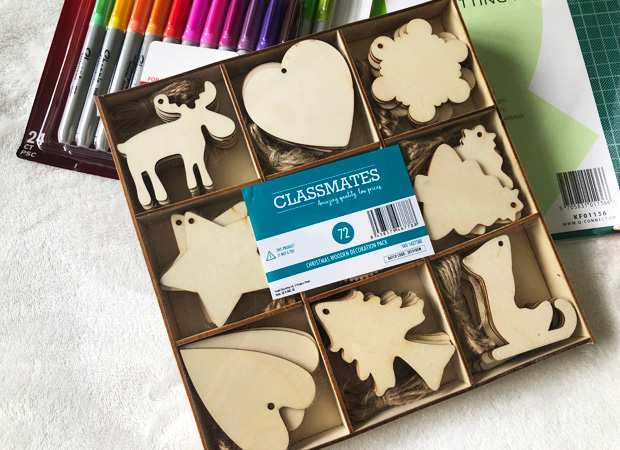 We used this bumper pack of wooden Christmas decorations which are ideal for this craft activity. You get 72 pieces in 9 different Christmassy designs so there are plenty for the whole family to get involved. The wood veneer material is great for decorating with Sharpie pens or Acrylic Paint.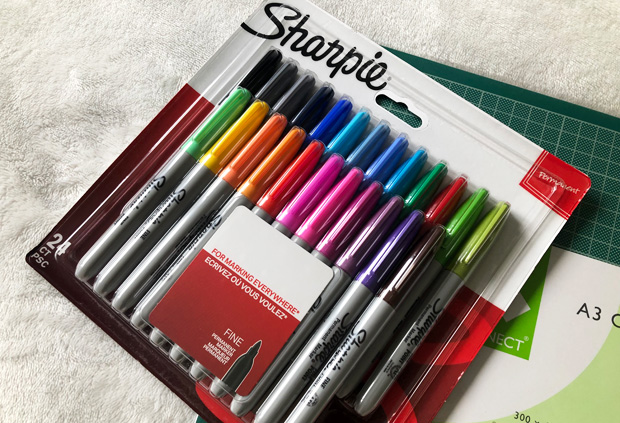 My first idea was to use Sharpie Permanent Markers for drawing on the Christmas decorations as this is a relatively mess-free option and easy for the kids too. This pack of 24 pens includes lots of beautiful colours and we also used a pack of gold, silver, and copper Sharpie pens that we already had at home.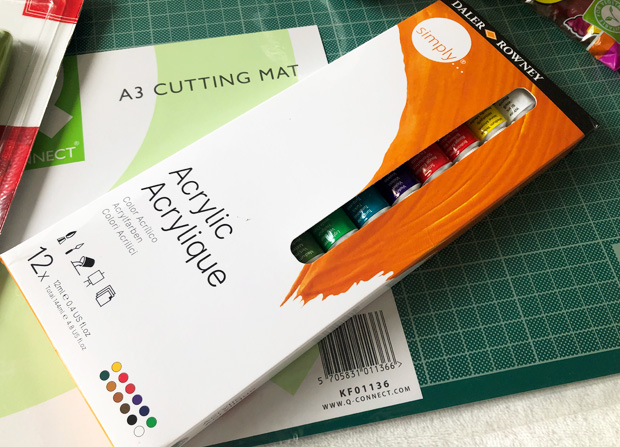 Acrylic Paint is another great option for painting the decorations and, with Acrylic Paint, you can also play around with texture, blend your own colours, and add glitter!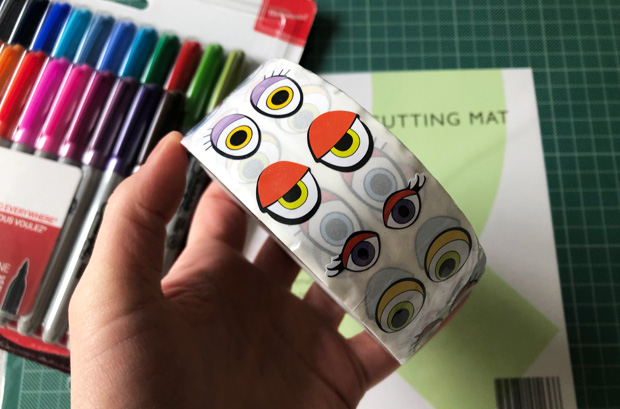 Adding eyes to things is always fun as it turns objects into funny characters! This huge roll of Sticker Eyes (1000 pairs!) is great for lots of different crafts. They're easy to peel off and stick well.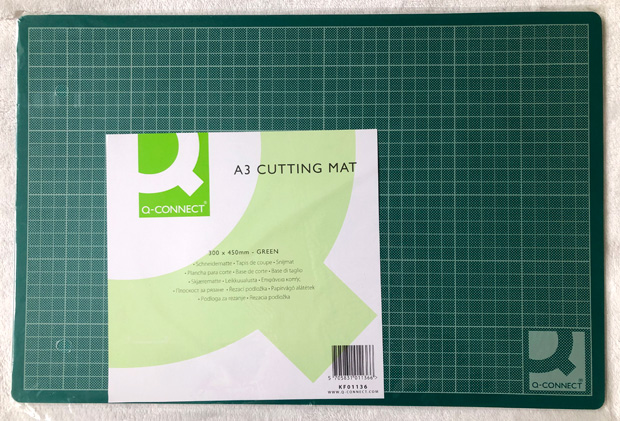 We do our crafting on our dining table so it's essential to protect the table when we're doing any crafts that involve messy things or materials/tools that might stain. I love using non-slip cutting mats for this purpose as they protect the table very well.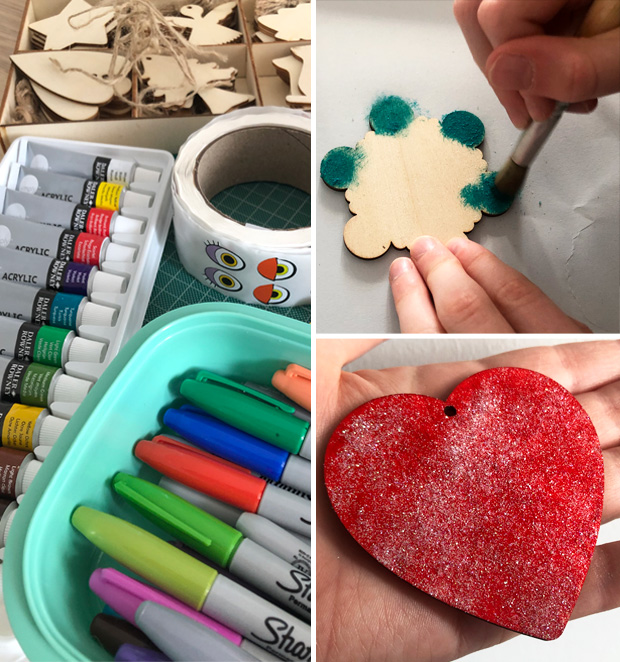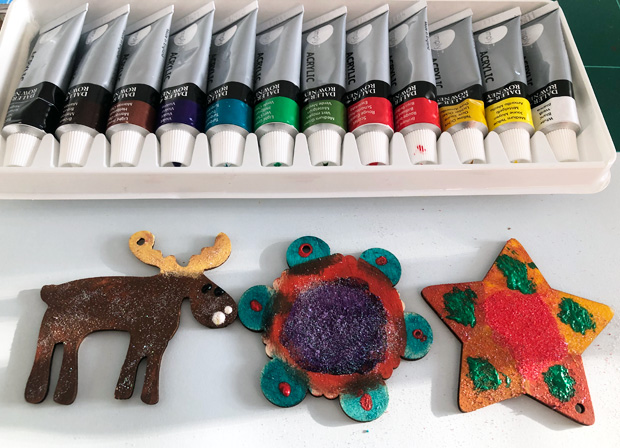 The craft activity itself doesn't need much explanation – pick a decoration and let the creative juices flow! Have fun coming up with designs and playing around with pens, paint, and stickers!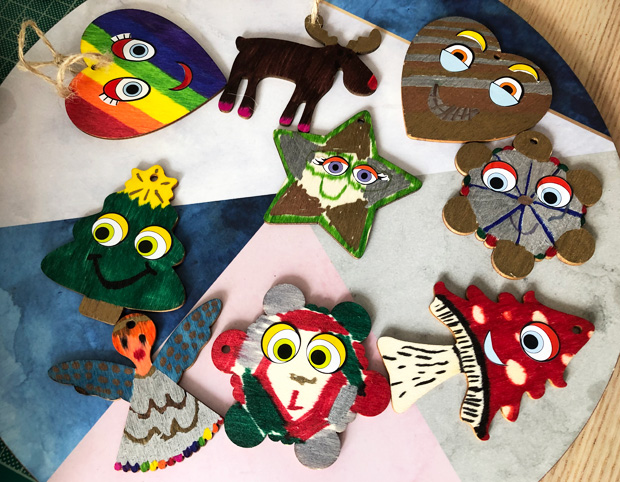 My children really enjoyed this activity and my husband and I joined in and made a few designs of our own too.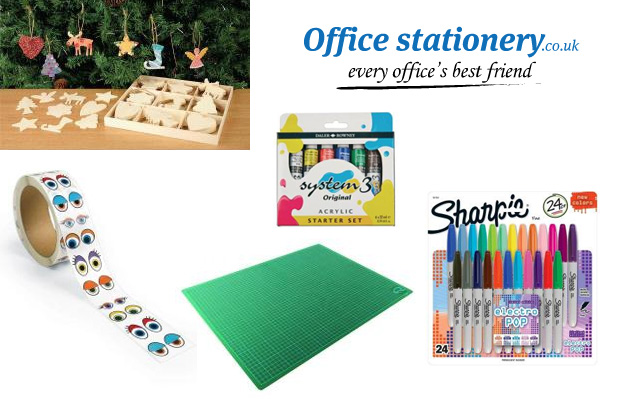 Giveaway! Win a bundle of craft supplies from Office Stationery
If you would like to give this activity a go, enter my giveaway through the Rafflecopter below for a chance to win a bundle of craft supplies from Office Stationery. UK entrants over the age of 18 only. The prize will be sent out to the winner directly by Office Stationery. Terms & Conditions apply. The giveaway will end on the 12th of October 2021.
The bundle includes (subject to availability, subject to change):
Collaborative Post.
The post A Fun Christmas Craft Activity + Craft Supply Giveaway! | AD appeared first on A Mum Reviews.