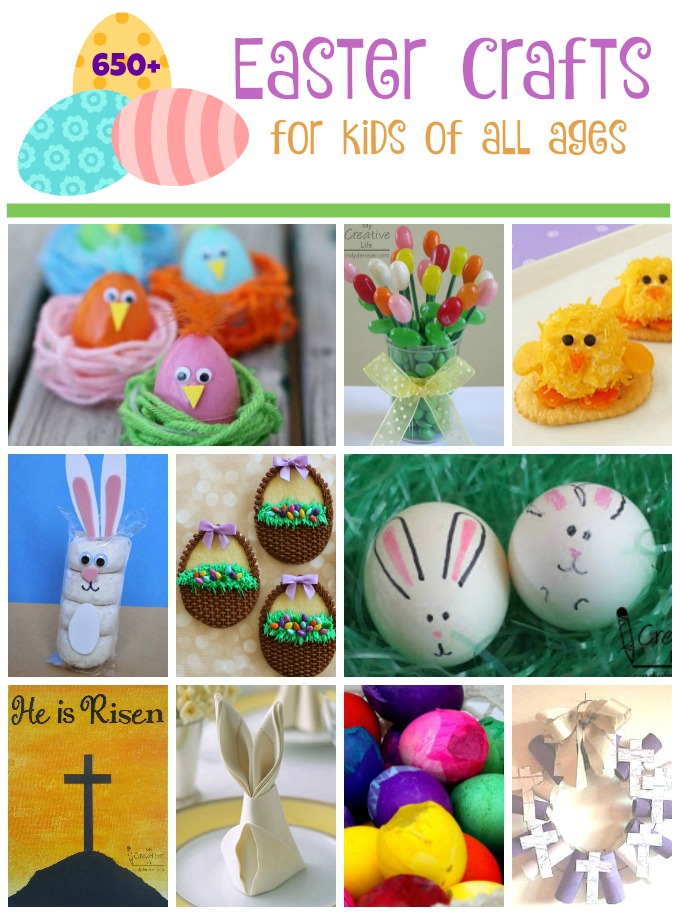 Easter is one of the most popular holidays for crafting. How could you resist with so many cute bunnies and chicks, not to mention all of the colorful egg ideas?! Of course, we have religious Easter crafts as well. Check out all the Easter crafts and recipes for kids. Here are ten of our favorites.
Easter Crafts and Recipes
1. Easter Basket Cookies – These stunning treats are made with an egg-shaped cookie cutter. Add frosting, candied sunflower seeds and a steady hand to turn them into Easter works of art.
2. Baby Chick Cheese Balls – Turn tiny little cheese balls into super cute chicks for Easter. It's fun and delicious!
3. Bunny Donuts – With just a few simple steps, a pack of powdered donuts becomes the cutest Easter bunny you've ever seen.
4. Easter Cross Wreath – Use recycled materials to create a pretty wreath that reminds kids about the true meaning of Easter.
5. Cascarones – If you've never made these confetti-filled eggs, give it a try! They're not very difficult to make and cracking them open is a blast!
6. Miniature Edible Jelly Bean Bouquet – Create an edible bouquet for each of your Easter guests. They look so pretty on the Easter table.
7. Egg Bunnies – This cute craft takes just a minute or two to make. Use raw or hardboiled eggs, dyed or plain.
8. Bunny Fold for Napkins – Follow the simple steps to fold cloth napkins into cute bunnies. It's a great way to dress up the table.
9. Colorful Chicks in Nests – Make these colorful little chicks using yarn, plastic Easter eggs, and a few other supplies.
10. 'He is Risen' Easter Canvas – This beautiful canvas is a wonderful reminder of why we celebrate Easter.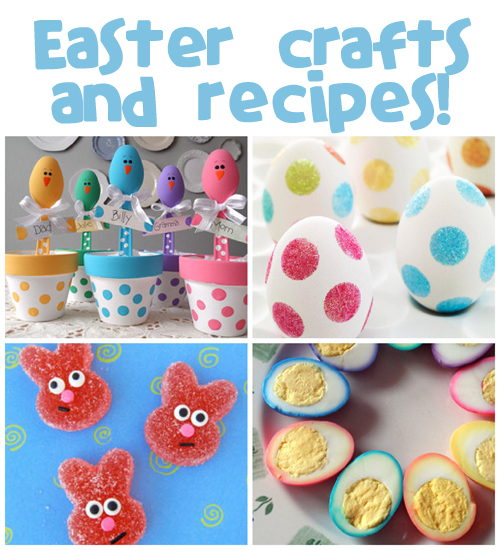 The post Easter Crafts and Recipes was featured on Fun Family Crafts.