Preschoolers have short attention spans and cannot sit still. Forcing them to memorize flashcards and do worksheets will just make their life and yours much more miserable. Therefore, letter matching activities are the best way for preschoolers to learn the alphabet.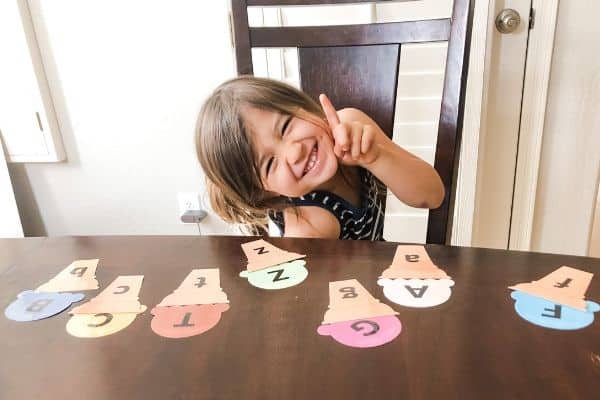 This FREE Ice Cream Upper and Lower Case Letter Matching Activity is a great free printable to use for the hot summer months. What kid doesn't like ice cream? Your kid will have so much fun finding the right ice cream to match up with the corresponding cone.
The Ice Cream Alphabet Match Freebie
We don't eat too much ice cream, so the kids get super excited whenever we do get a chance to enjoy the cold, yummy treat. Therefore, my preschooler was thrilled to see the colorful ice cream scoops in this activity.
To make sure the ice cream scoops and cones last through many uses, you can grab some laminating sheets and run the printables through a laminator before your kids get their hands on them. This way, you can play the upper and lower case letter matching game over and over again without the pieces getting torn or crumbled.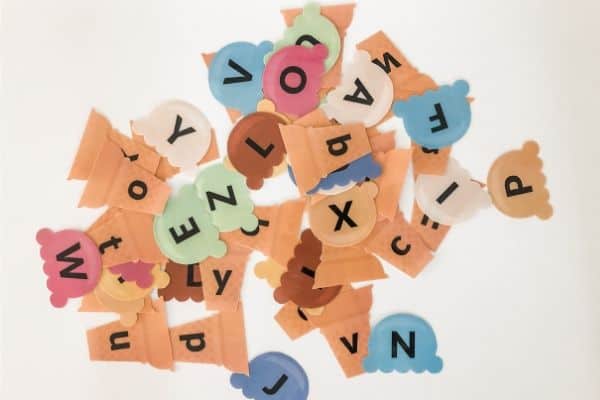 In What Order Should You Teach the Alphabet?
Every kid learns at a different pace. My daughter at 3 years old knows the letters in her name in both upper and lower case, but she doesn't recognize many other letters except the ones in her brother's name. This is because I taught them how to spell their names together so she heard and saw the letters in his name many times.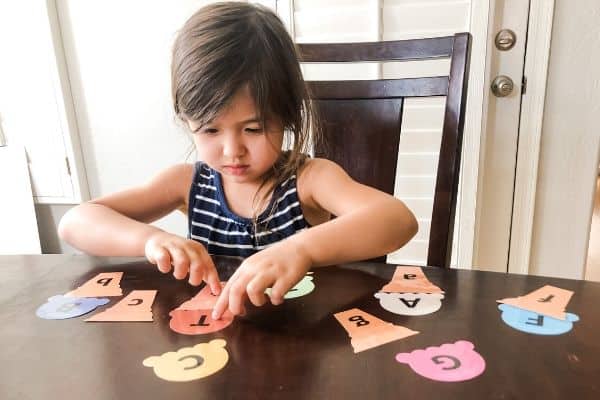 Typically, children start learning the upper case letters because they are easier to recognize. Upper case letters have a simpler visual structure than lower case letters.
That said, I believe that for kids, whatever they are interested in will be absorbed in their brains faster. So for my daughter, she knows her name in both upper and lower case letters, but she has trouble with other upper case letters.
Besides her name, we are introducing the more commonly used letters first. We are also introducing sounds that are continuous rather than stop sounds and can be easily said by preschoolers. 
For example, m, s, a, and f are all continuous sounds as well as common letters that can be used to build many words. If you are want to read more about in what order should you teach the alphabet, you can find more information here.
Free Ice Cream Alphabet Match Activity
Enter your e-mail below to join the newsletter and get your FREE printable!
We value your privacy. Your information will not be shared or transferred in any way. You can unsubscribe anytime. 
Final Thoughts on the Ice Cream Upper and Lower Case Letter Matching Activity
I hope your preschooler enjoy learning upper and lower case letters through this freebie. You can use it as a standalone lesson on alphabets, or you can use it to supplement a phonics or reading lesson.
And for an extra bonus, you can celebrate your kid's accomplishments by eating a bowl of ice cream! 
YOU MAY LIKE:
The post Fun Ice Cream Upper and Lower Case Letter Matching Activity appeared first on Mombrite.