10 bathroom organization ideas to help you get seriously organized! Make your bathroom a calm, organized space with these practical tips.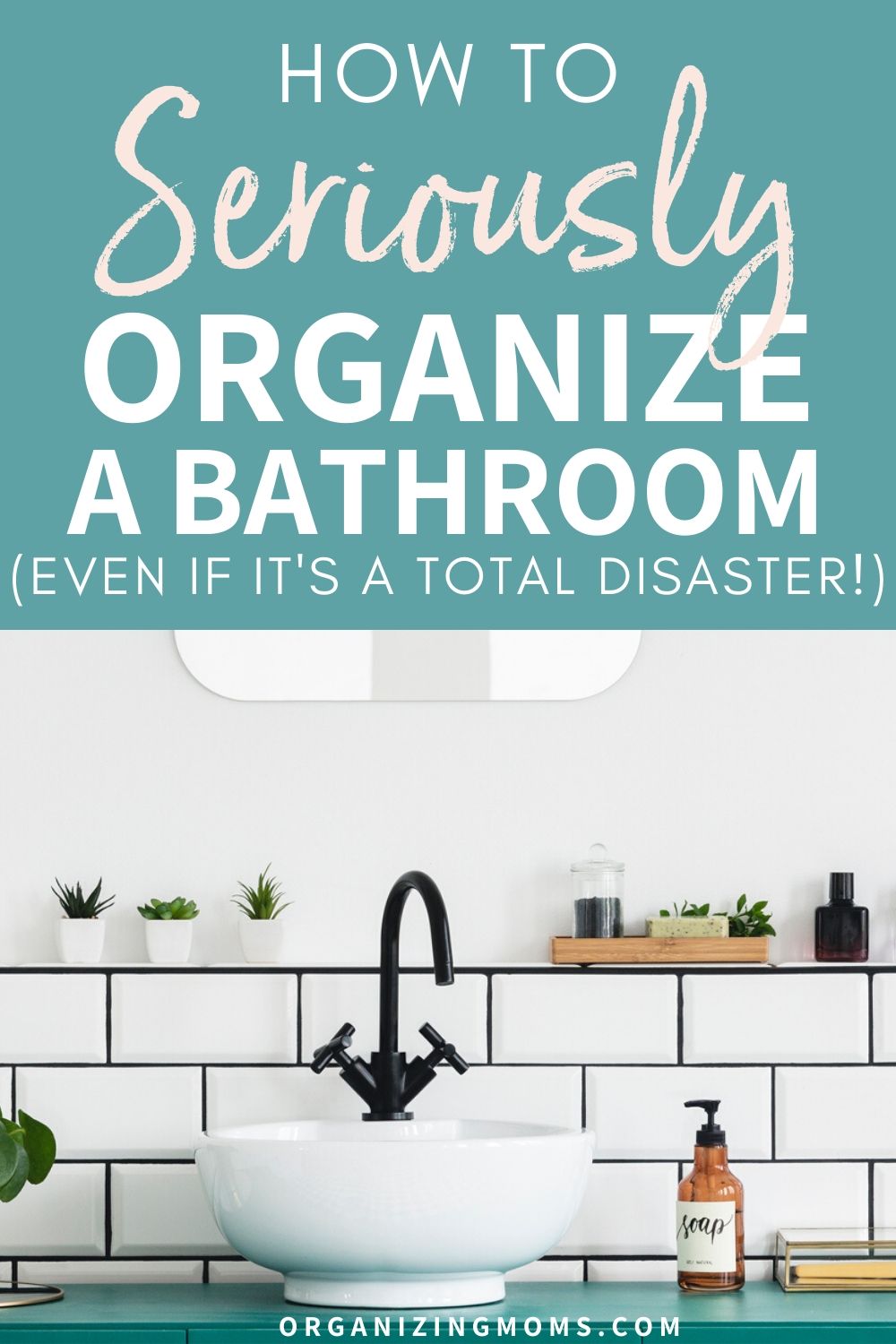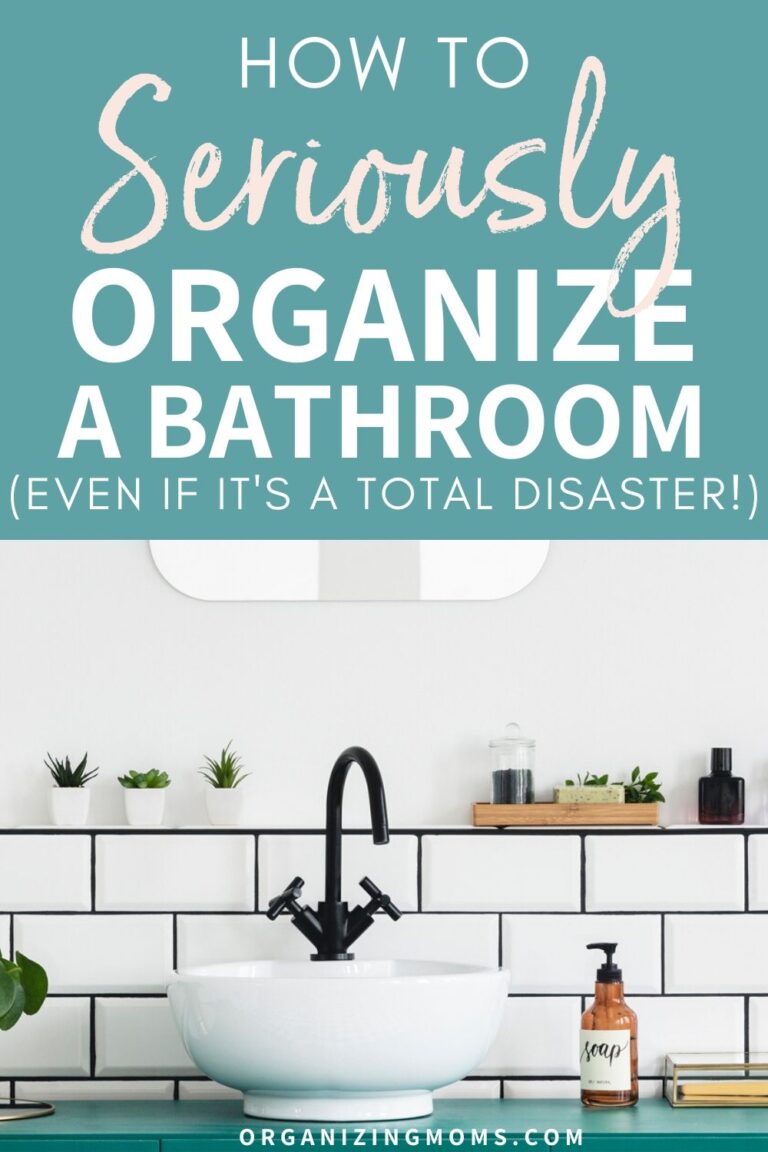 We start and end our days in the bathroom. It's where we go to take care of ourselves, and ready ourselves for the day.
Because this room is so important to our well-being, having an organized bathroom can bring a little bit of order to our chaotic lives.
Check out these smart ideas for to help you get your bathroom seriously organized!
Bathroom Organization Tips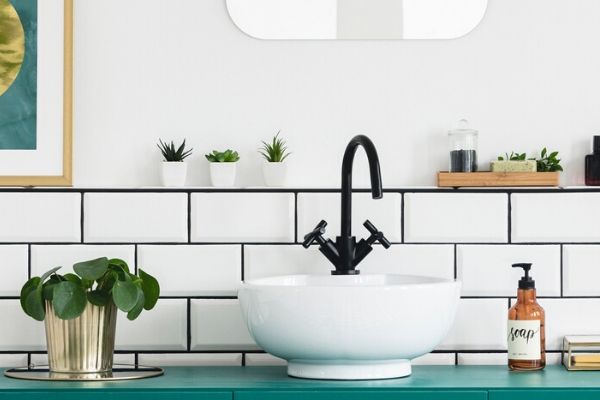 Start by decluttering. Don't organize your clutter! Start by getting rid of the things you're not going to use any more. Unfortunately, a lot of decluttered bathroom items belong in the trash. If you have some things that still might be usable, try posting an offer for them in your local Buy Nothing Group.
Take inventory of what you have on hand. You may be surprised to find that you're almost out of conditioner, but you have 7 bottles of shampoo! Get a good idea of what you have on hand so you know what you need to buy, and what you need to use up.
Create zones for everything you store in your bathroom. This makes finding and putting away items easier. Have a zone for medications, dental care, makeup, haircare, towels, toilet paper storage, feminine care products, cleaning supplies, and anything else you may have in  your bathroom.
Make it easy to put things away. For the items you use day in and day out, make it super simple to put things away. Use containers without lids so you can just dump items in a bin and be done with it.
Read: Perfect Bathroom Organizer Baskets to Tidy Your Space
Organize your linen closet with baskets. Baskets and bins in your linen closet create a streamlined look, and they make everything easy to access.
Find a way to store a few extra toilet paper rolls near the toilet. Whether it's with an over the toilet basket, or a DIY toilet paper storage box, find a way to keep a few extra rolls near your toilet to avoid embarrassing situations for you or your guests.
Stockpile like items together. That way you can tell when you're about to run out of essentials like toothpaste or toilet paper. Always have one or two backups on hand so you're not running to the store in the middle of the night because you're out of shampoo.
Use drawer dividers and containers to keep items from rolling around in drawers. Find dividers that fit your drawer and work for the items you need to organize.
Have a consistent rule about dirty towels. I like to have a towel hook for every person's wet towels. Once towels are dry, you can throw them in the laundry for an easy wash.
Keep cleaning supplies handy. Keep the basics in your bathroom – a toilet bowl brush, an all purpose cleaner, and anything else you may need for a quick cleanup. 
More Bathroom and Home Organization Ideas
The post How to Seriously Organize Your Bathroom appeared first on Organizing Moms.