Struggling to think of what to create with white chocolate? Don't worry we got you covered. We compiled 20 white chocolate recipes with step-by-step instructions for you.
Are you love white chocolate?
I don't like to eat white chocolate on its own, but it sure is good in all sorts of dessert recipes!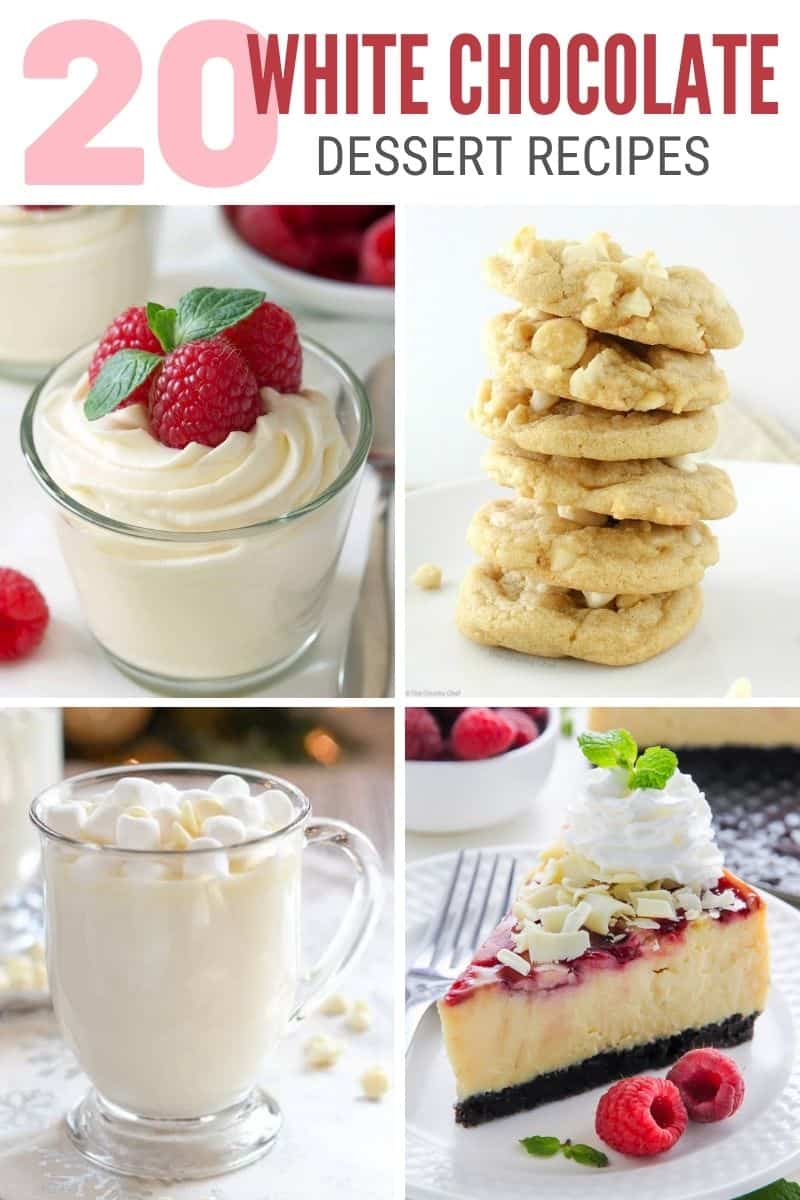 More Recipe Round-ups:
I'll be the first to admit that I don't love to cook, but I do love gathering around the table and talking about our day. To help with meal planning, I go to recipe round-ups where I can get a lot of recipe ideas in one place. Like 20 Best Roasted Asparagus Recipes, 20 Quick and Easy Dessert Bar Recipes, or No-Cook Ice Cream Maker Recipes.
Take a look around and see all of the recipes we have!
Fun Facts About White Chocolate:
September 22ns is National White Chocolate Day
White chocolate's high fat content causes it to absorb other odors – so best to store it in a cool, dark place like a fridge. Otherwise your white chocolate may taste like onions and stinky cheese.
White chocolate was invented by the Nestlé company in Switzerland. The first white chocolate bar debuted in 1930.
Real white chocolate will be yellow – not white. That's because cocoa butter is ivory-colored. If you're white chocolate is actually white, it's probably more confectionary than true white chocolate (almond bark, for example.)
You can learn more at The Wonderful World of White Chocolate.
White Chocolate Desserts:
Delicious cranberry oatmeal cookie recipe made with white chocolate chips.
Easy white chocolate mousse made with cream cheese for an amazingly delicious treat that's perfect for Valentine's Day or any day!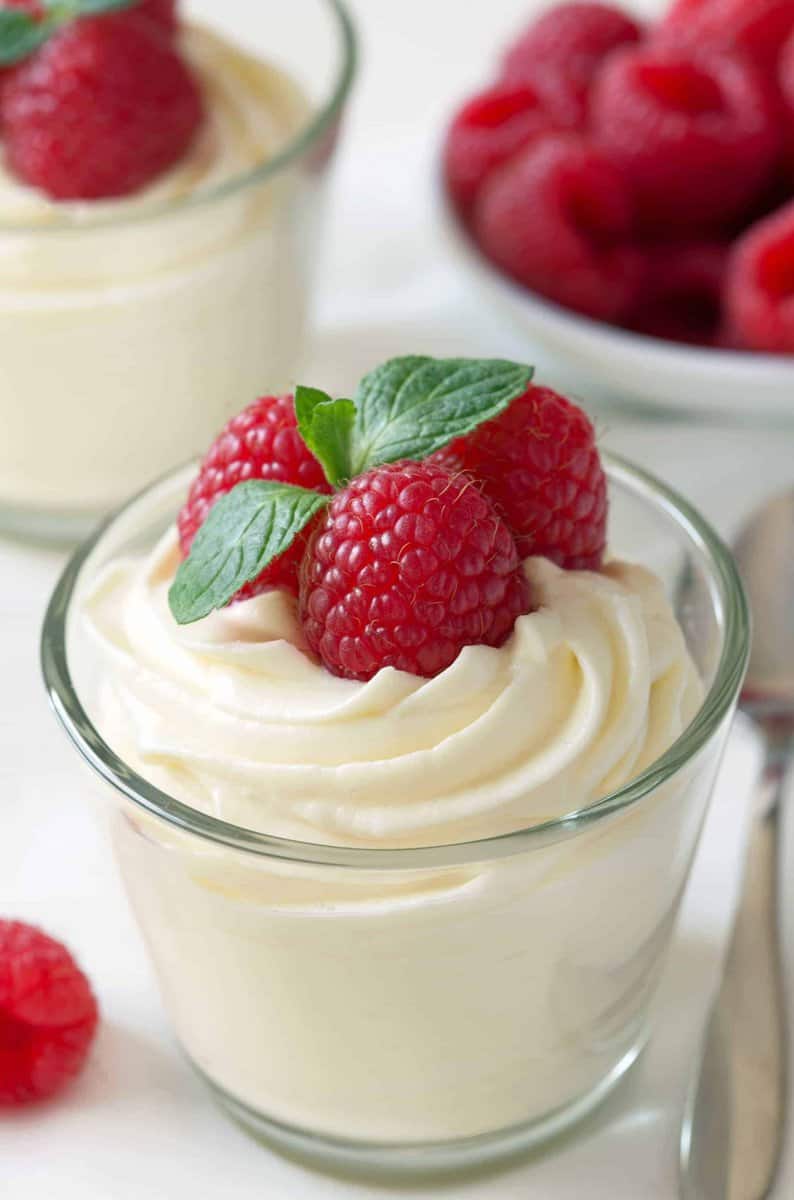 White chocolate cupcakes with a melted truffle in the center! A white chocolate lover's dream!
Peanut Butter Snowballs, a creamy treat dipped in white chocolate that melts in your mouth!  No-baking is required and just four ingredients are needed to make these.  An easy treat to make with kids!
Need a yummy treat to satisfy your sweet tooth? These unbelievably easy white chocolate rice crispy treats are so delicious and only require 4 ingredients!
A decadent White Chocolate Cake recipe that is quick and easy to make. Use a bundt cake mold pan for the best presentation.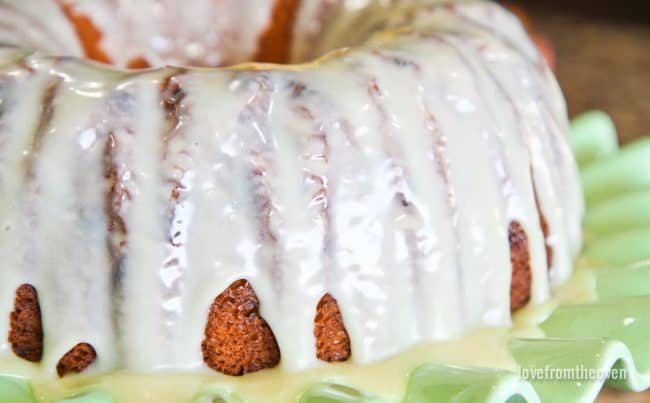 A simple recipe for sweet and creamy Homemade White Hot Chocolate that is ready in minutes! See how easy it is in the included video.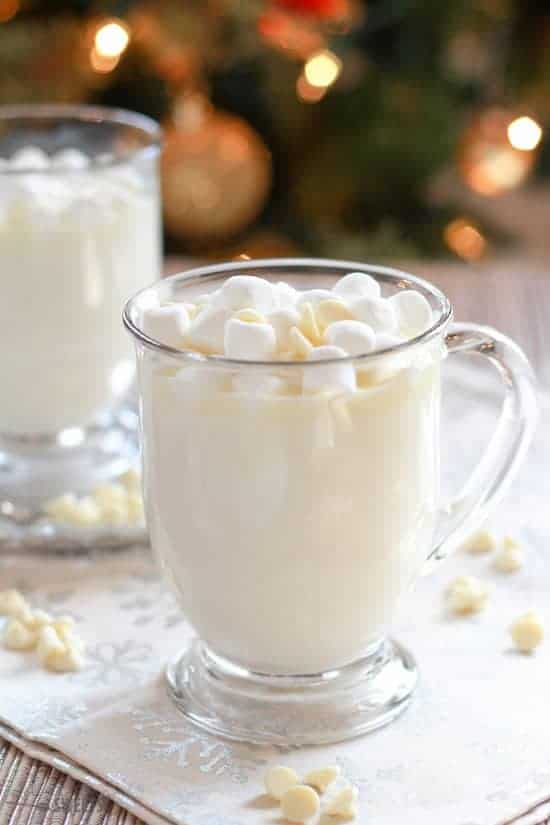 Move over peanut butter cups! There's a new chocolate cup dessert in town! These white chocolate cups are stuffed with edible cake batter, loaded with sprinkles of course.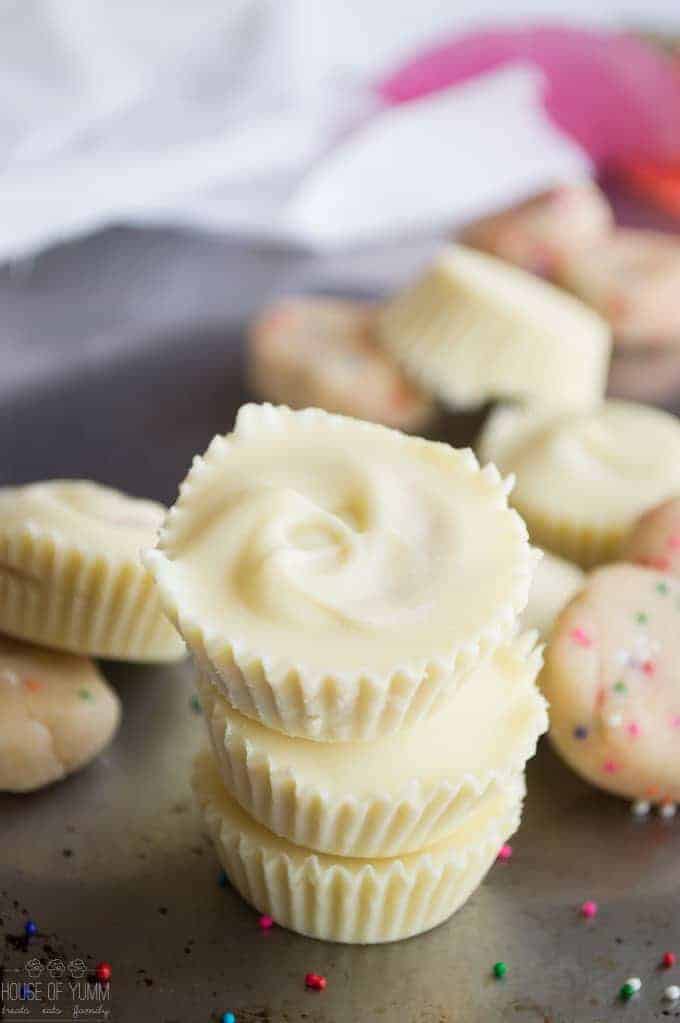 These delicious White Chocolate Blondies are soft, chewy, and loaded with white chocolate chips!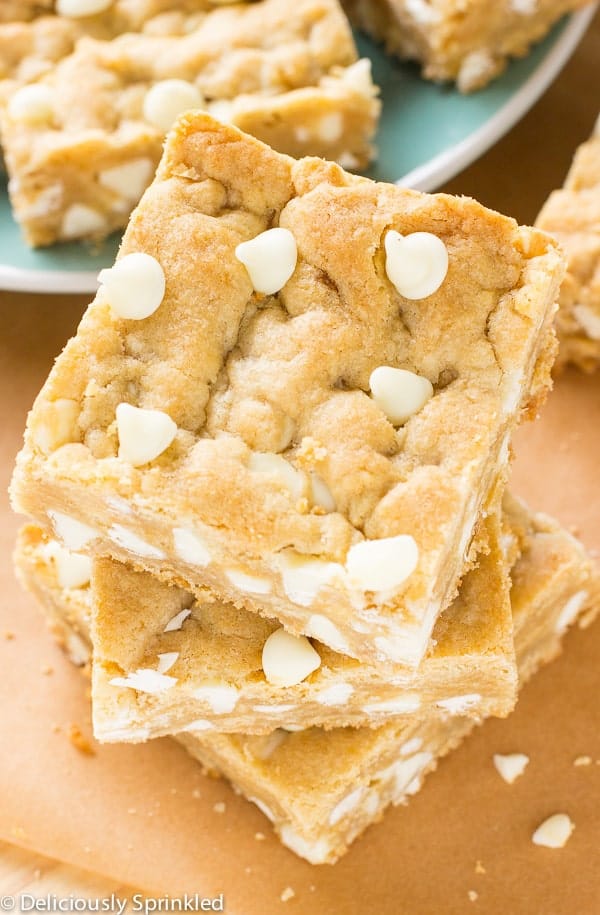 This White Chocolate Marshmallow Fruit Dip is AWESOME. Fluffy, dreamy, light as air, and packed with sweet white chocolate and marshmallows flavors, it's great served with fresh fruit or pound cake cubes!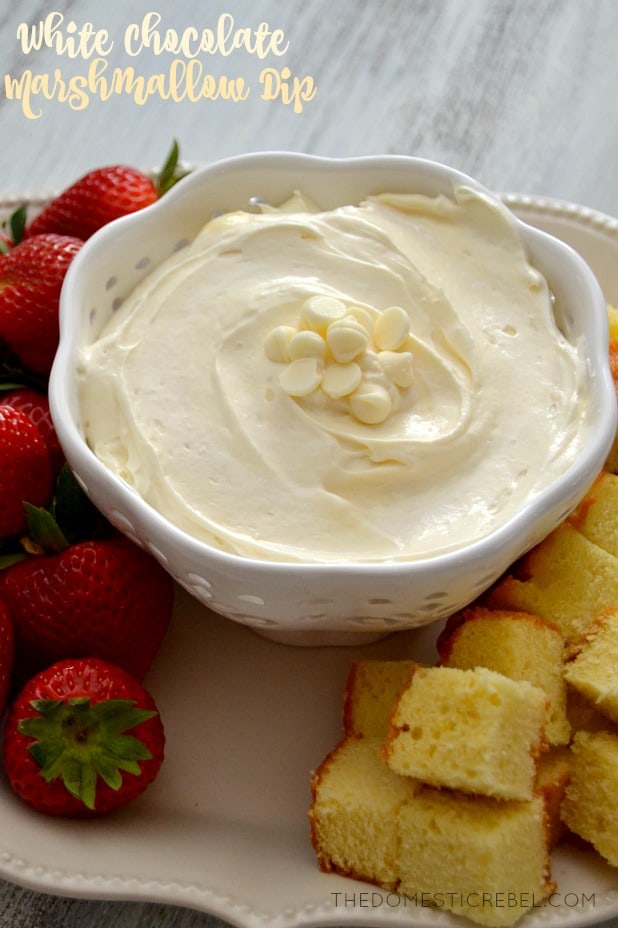 This cake is truly AMAZING! It is infused with melted goodness in each and every bite. It is beyond heavenly!
This Orange White Chocolate Chip Cookie Recipe is like an orange roll in cookie form, with some white chocolate thrown in! Soooo yummy!
Creamy White Chocolate Raspberry Cheesecake, complete with a homemade chocolate cookie crust and fresh whipped cream. These slices are a showstopper!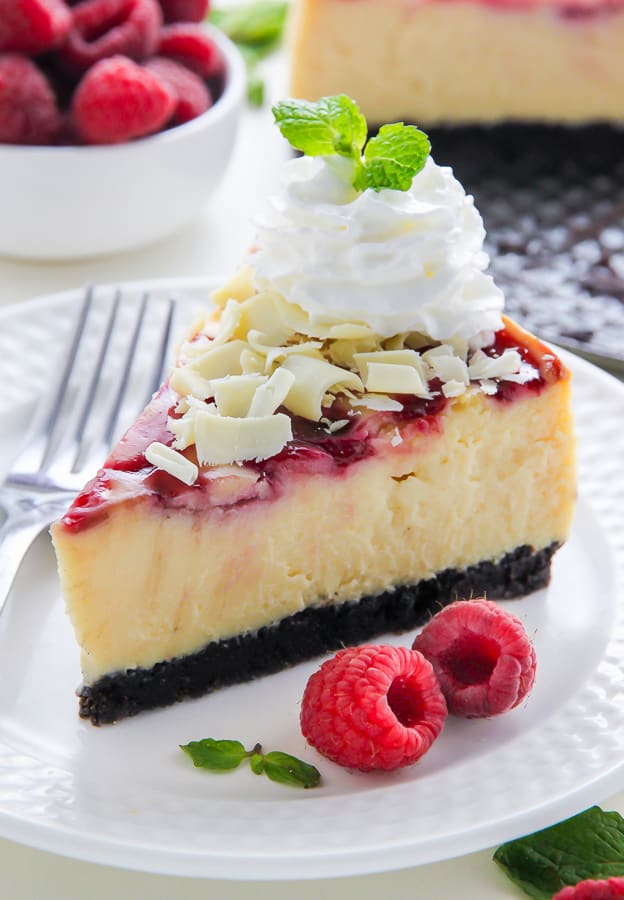 The ultimate white chocolate macadamia nut cookies, baked to soft and chewy perfection!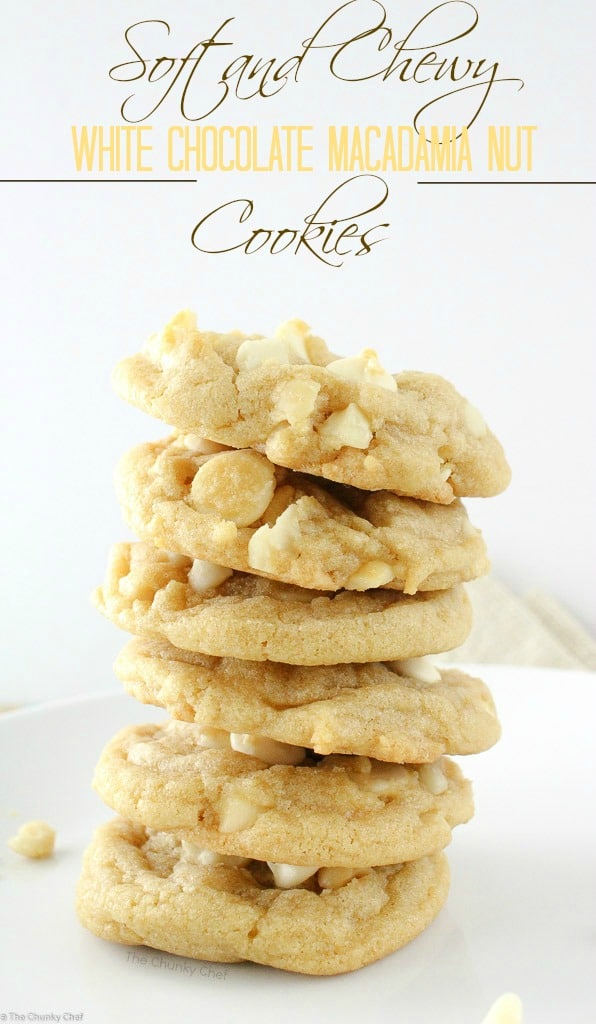 Fudgy, gooey white chocolate brownies are heaven in brownie form. It's an easy, one-bowl brownie recipe with the most delicious white chocolate flavor.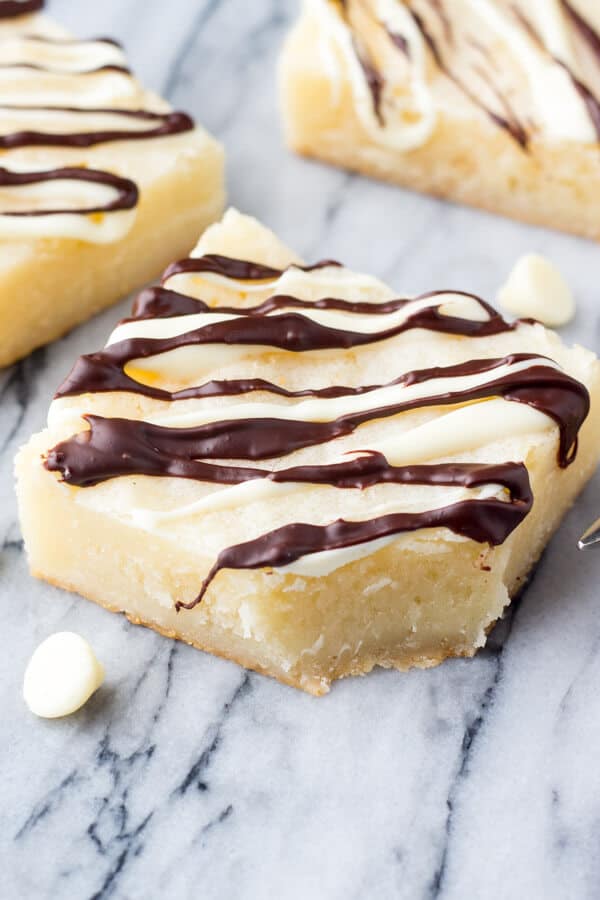 Soft, tender, and bursting with flavor, these White Chocolate Raspberry Scones are sure to be a hit for breakfast or brunch!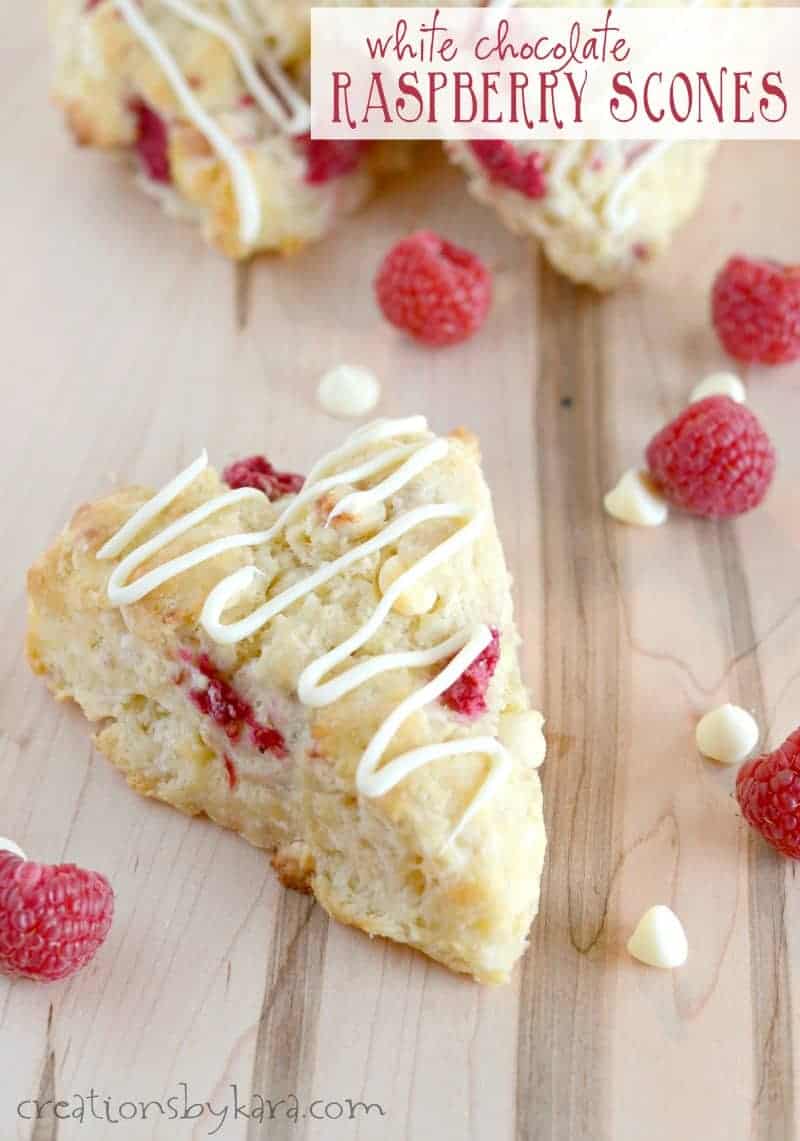 This White Chocolate Lasagna is an amazing dessert with a golden Oreo crust, cream cheese, white chocolate pudding, whipped cream, and white chocolate curls on top. It is sure to be a hit at any function.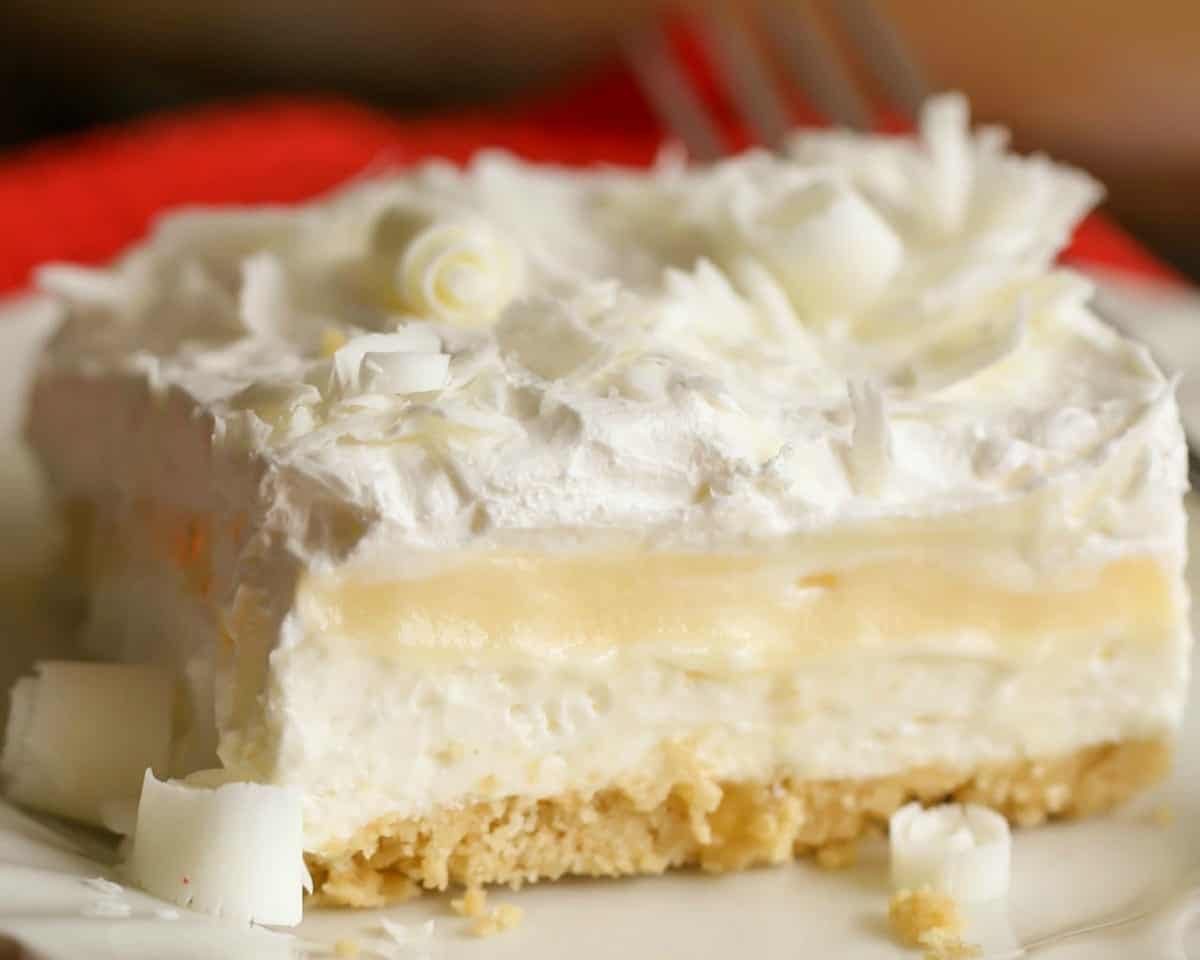 This easy, no-bake White Chocolate Velvet Pie is my new favorite go-to pie recipe! Silky, smooth, creamy and filled to the brim with chocolaty goodness!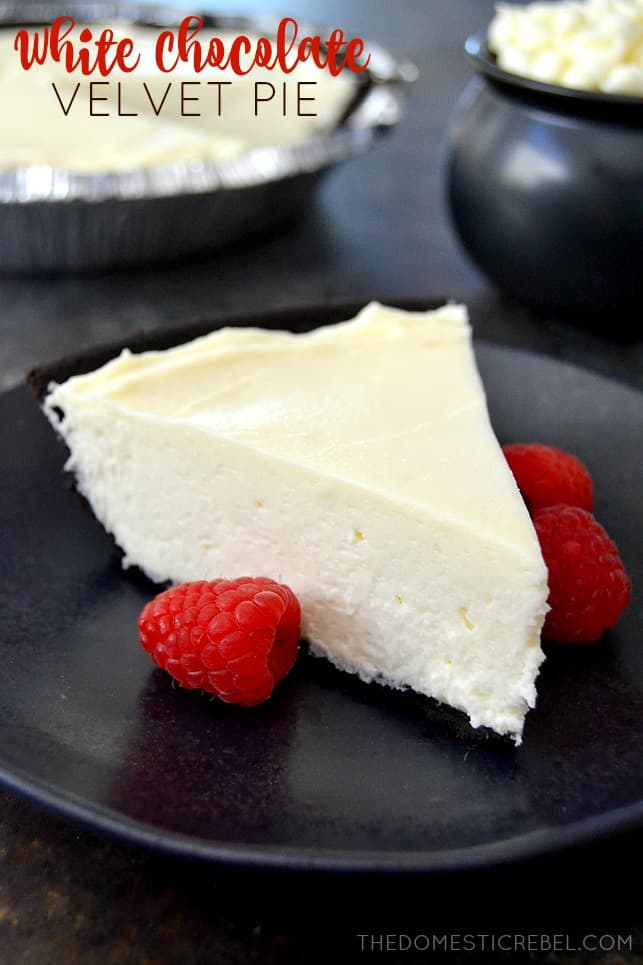 White Chocolate Oreo Cookies are perfectly soft and chewy cookies loaded with slightly melted white chocolate chips and crushed Oreo cookies. These are warm and delicious cookies with just the right amount of sweetness!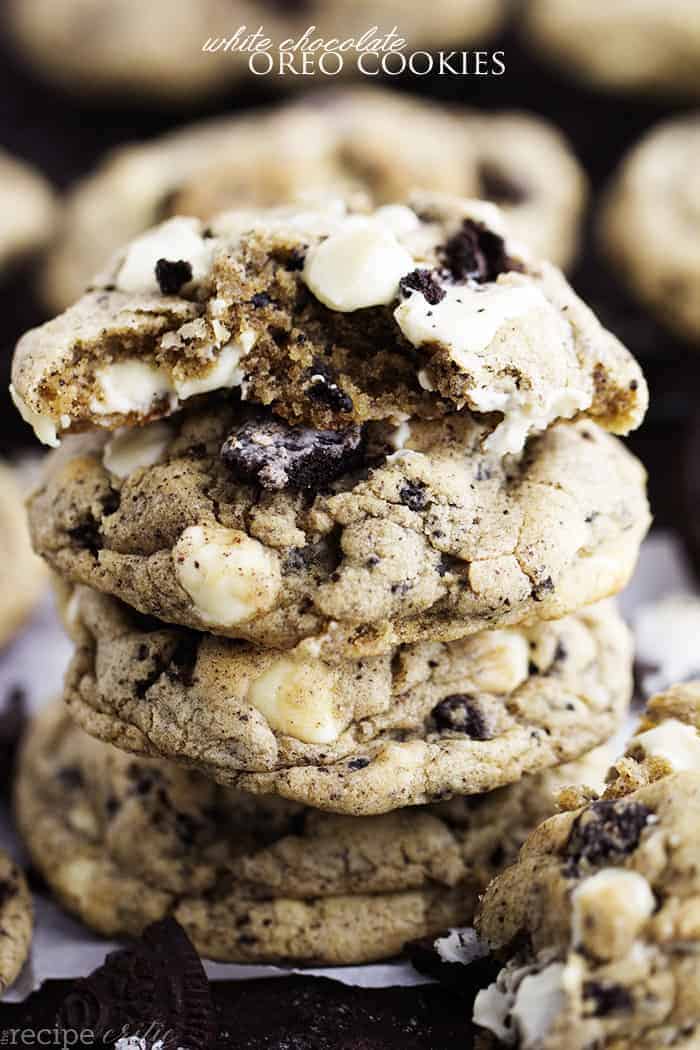 This No-Bake White Chocolate Lime Cheesecake is a cross between a Key lime pie and a creamy, no-bake cheesecake. The result? Your PERFECT summer dessert.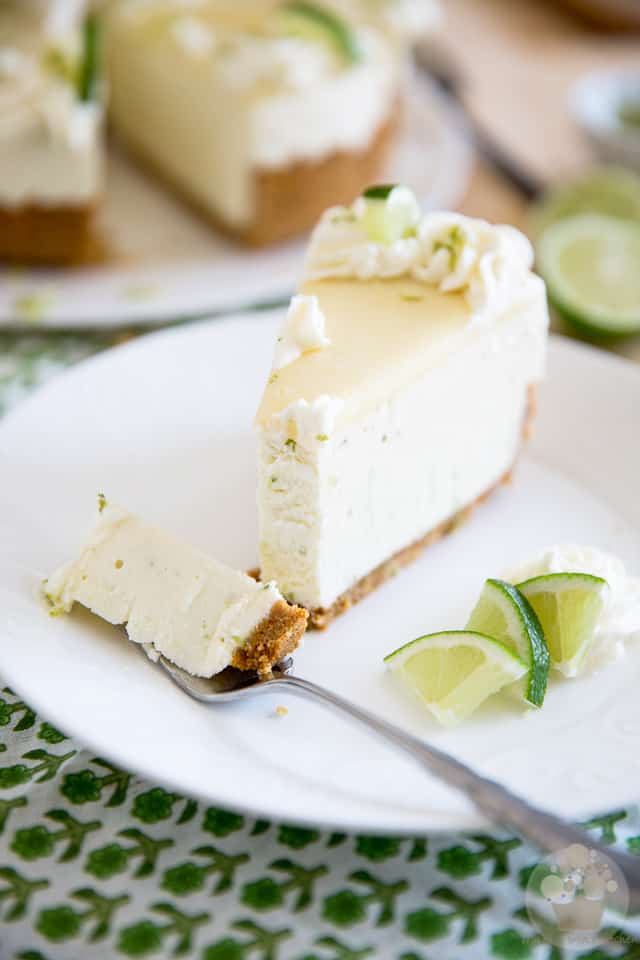 If you love these recipes, please help me by sharing this post on Facebook and Pinterest!
Our Baking Essential List:
Follow The Crafty Blog Stalker
The post 20 White Chocolate Recipes With Step By Step Instructions appeared first on The Crafty Blog Stalker.