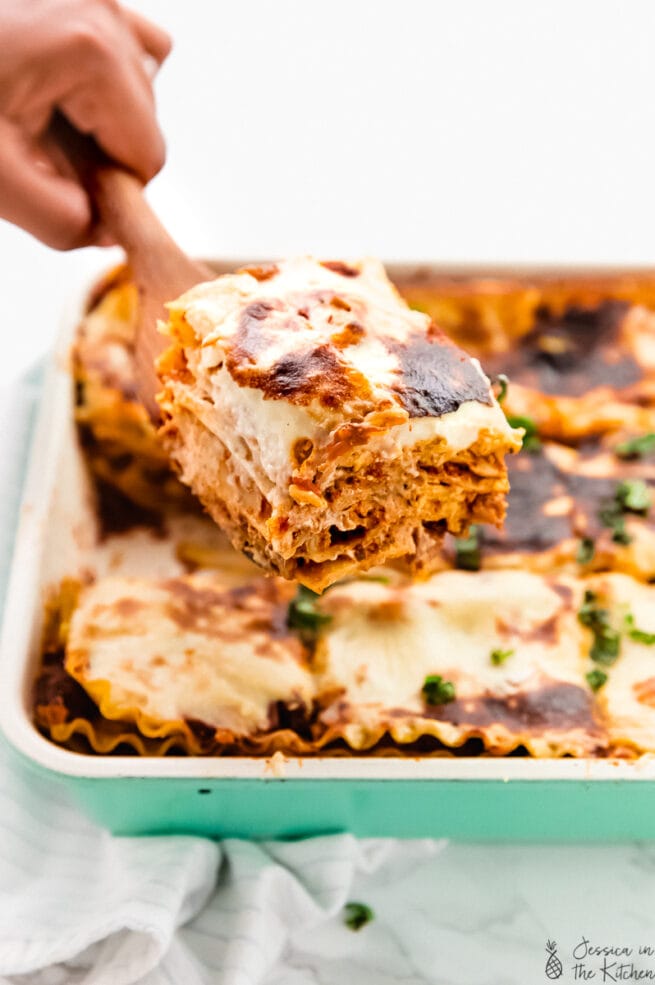 This Vegan Lasagna Recipe is THE best and an absolutely delicious high protein main dish! It's such an ultimate comfort dish, and perfect for the holidays!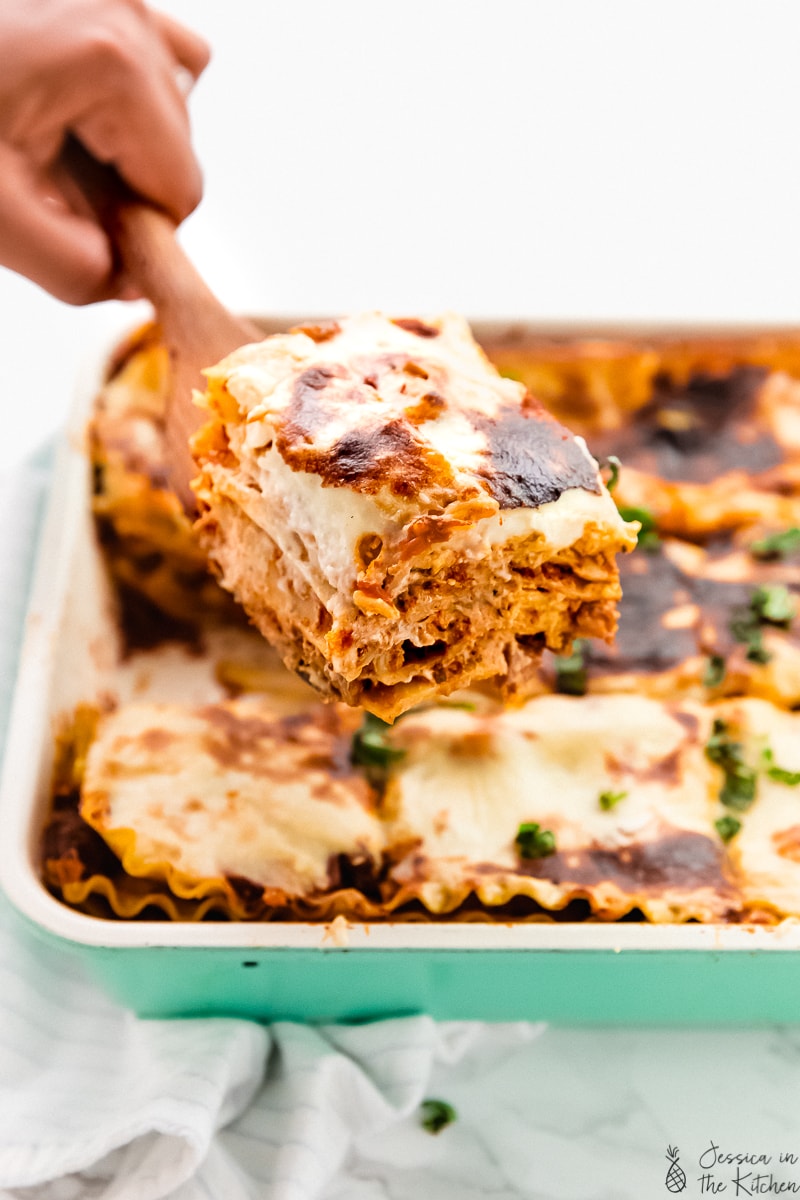 With the holiday season quickly approaching – or based on my fridge, already being here – I knew I needed to make some more vegan main dishes. I mean, come on. Who doesn't want even more comfort food, especially in the form of a cheesy, dreamy, saucy, baked pasta dish? It's been years since I've made a lasagna, so I decided to make a Vegan Lasagna. In fact, the best Vegan Lasagna Recipe. The kind of dish that when you're looking for critiques your husband goes "I would not change anything about this. It's perfect". Where you're trying to chat endlessly and he's trying to politely just enjoy his little slice of heaven.
Here is your little slice of heaven.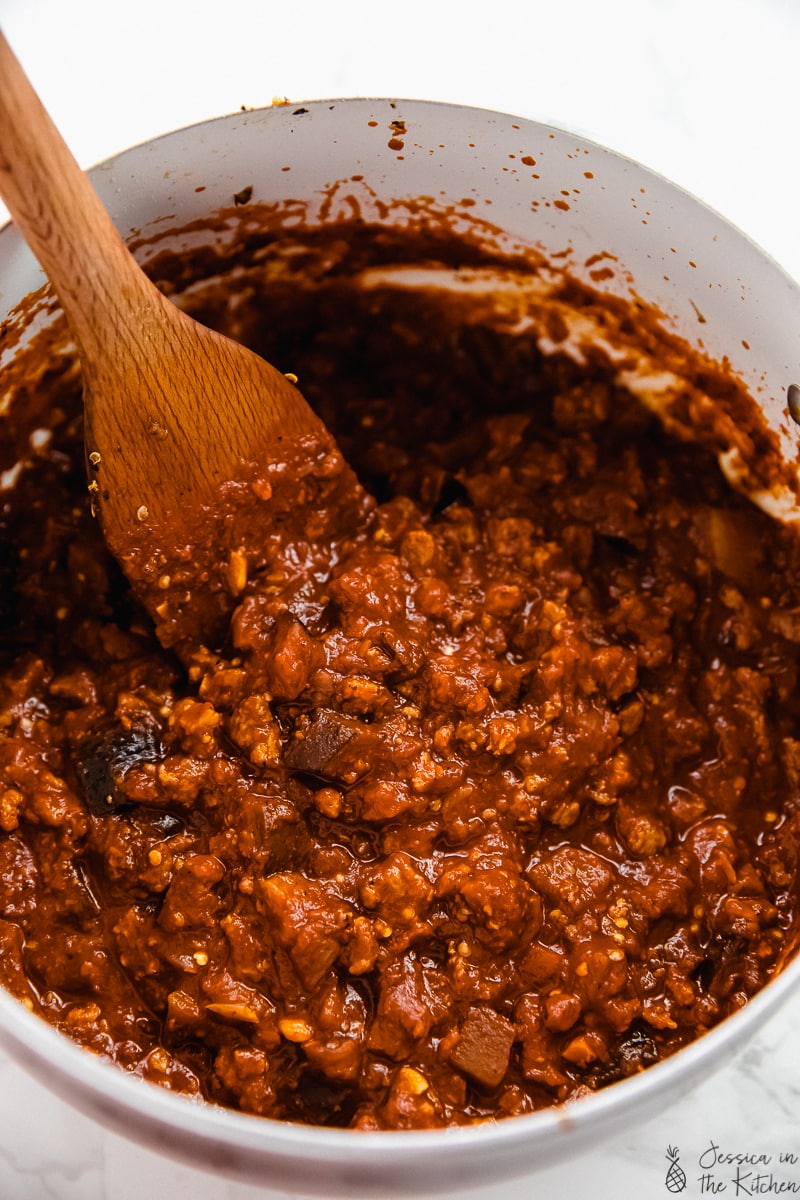 How to Make Vegan Lasagna 
I'll make this quick, because I need you to get to getting to your kitchen to make this lasagna. Making lasagna tends to be a labour of love, but one that's always worth it. First you'll boil your lasagna sheets. If you can find those no boil sheets, then they are even easier to use, to just cut down on a step. Next, you'll make your meat sauce. Now, I couldn't decide between a veggie-centric lasagna, or a "meaty" lasagna, so I went for both. I chose eggplants for my veggies since I love their texture when cooked down. Then, I used a vegan beefless crumbles (I chose Beyond Meat crumbles – not sponsored, btw). Making a lasagna is a special treat, and you know what? You deserve amazingness (everyday too) for a special treat.
In goes your tomato sauce, then it's layering. I made my own vegan ricotta & if you want to I 100% recommend this one, but definitely buy some if you can. Now, I also made my own vegan mozzarella but go ahead and buy your own. I recommend Miyokos vegan mozzarella for this or Follow Your Heart or Daiya shreds. Shreds are easier to measure out, but I always feel like homemade or a block cheese gives a more even melt. So feel free to mix and match.
Layer up, then bake! I added a whole lotta extra vegan mozzarella on the top because TREAT YO' SELF and also lasagna is supposed to be an indulgent meal so go ahead and indulge.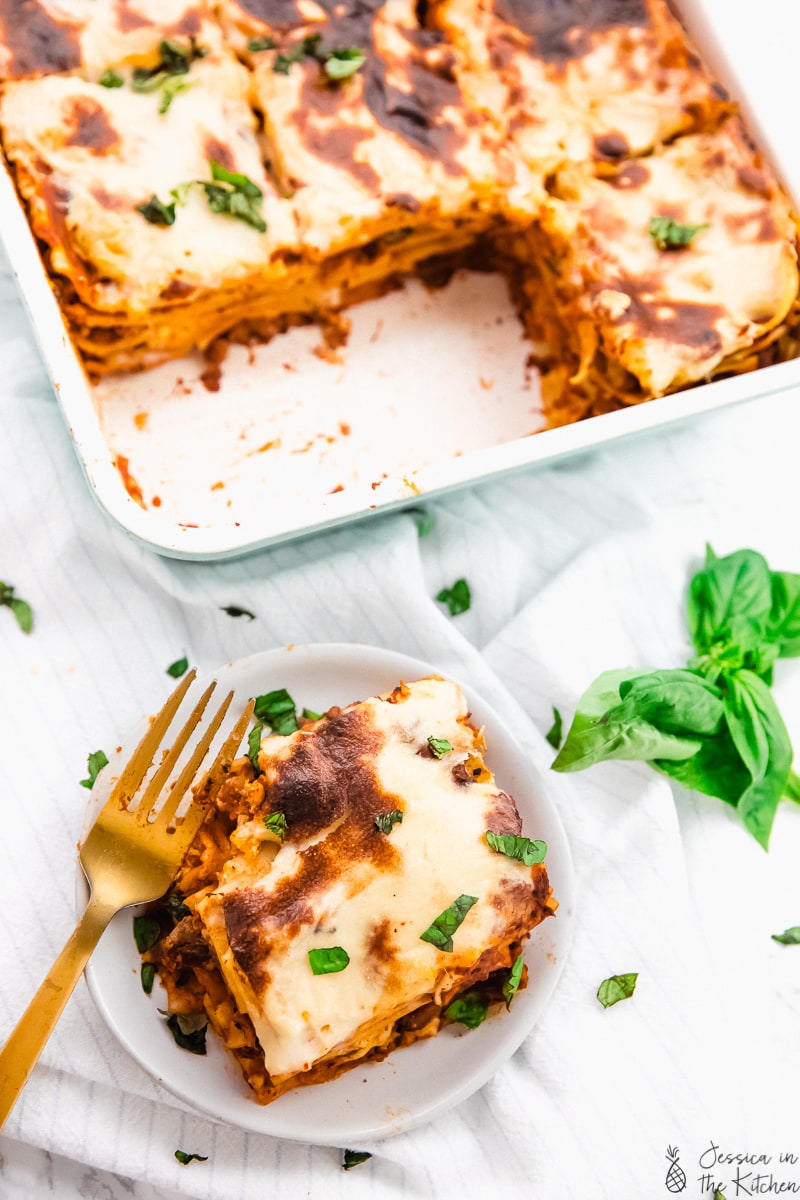 This lasagna came out creamy, cheesy, saucy, "meaty" and absolutely phenomenal. I loved the flavours and that it's the type of dish that will show how much love and effort went into it. It's perfect for your holiday table, but also for a special occasion like a birthday or a party. 
Enjoy friends!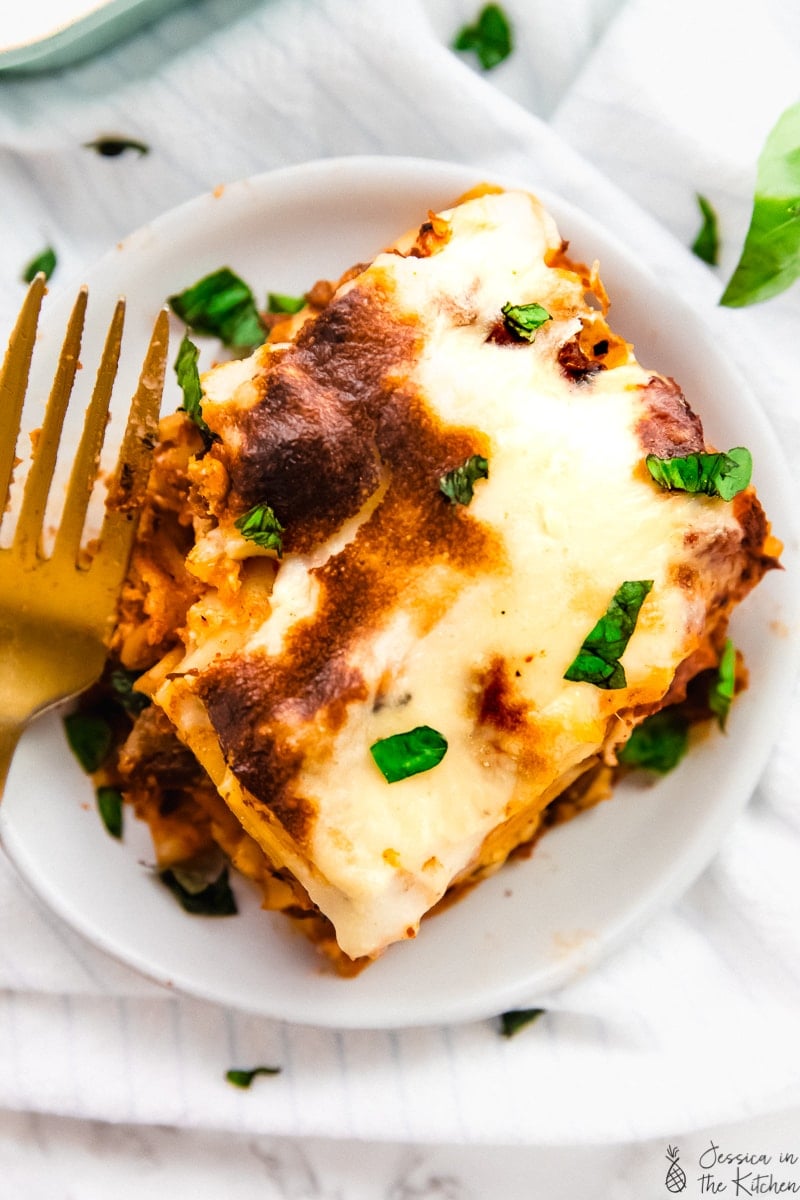 The post Best Vegan Lasagna Recipe appeared first on Jessica In The Kitchen.