Crock Pot Homestyle Ground Beef Casserole is full of pasta, ground beef, tomato sauce, sour cream, and 4 types of cheese. Its pure comfort food and always a family favorite.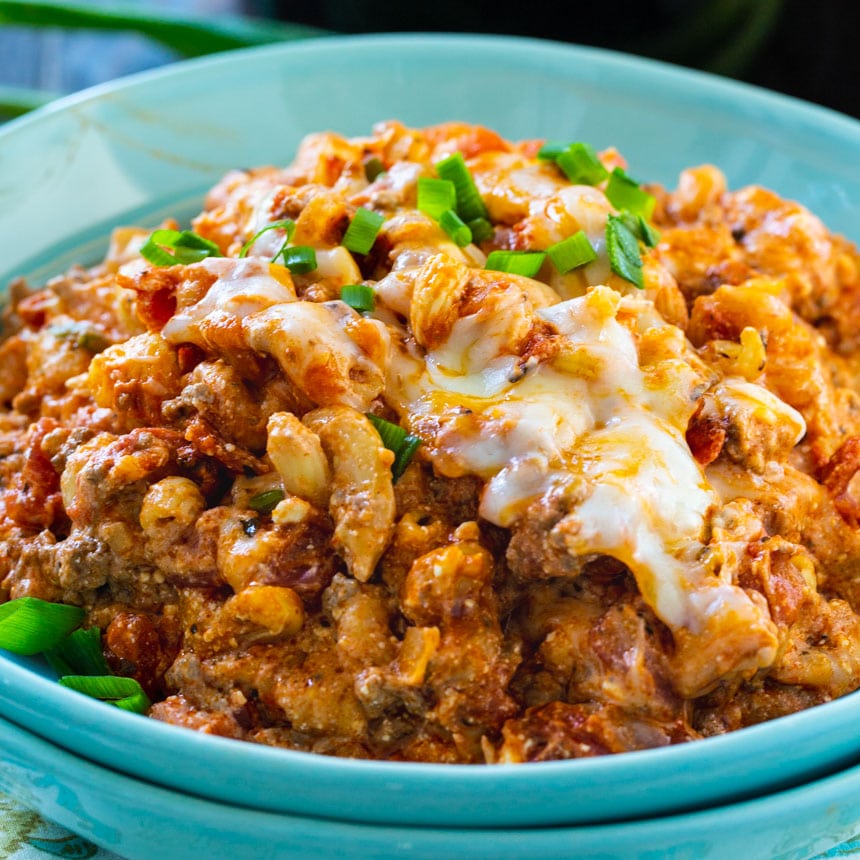 Your family will love this slow cooker pasta dinner. Except for browning the ground beef, the whole meal is made in the slow cooker. No need to precook the pasta. It cooks right in the crock pot.
This recipe is basically the crock pot version of this Homestyle Ground Beef Casserole which is one of the top 5 recipes on Spicy Southern Kitchen.
This pasta casserole is exceptionally rich. A combination of 8 ounces of cream cheese, 1 cup of cottage cheese, and 1/2 cup of sour cream adds so much creaminess and really gives the dish the taste of a casserole.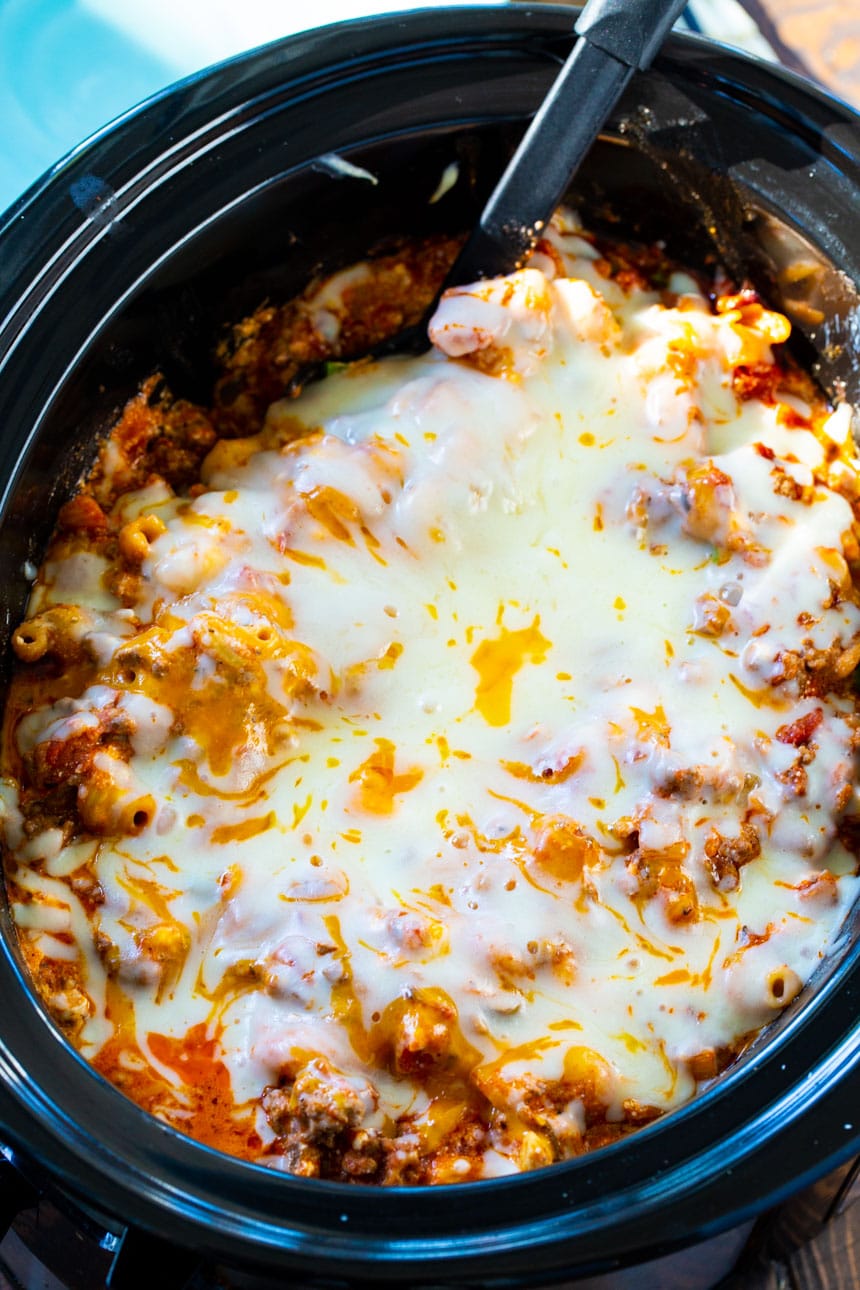 I use cavatappi pasta for this recipe. You need a substantial noodle shape to hold up in this recipe and one that takes a little longer to cook. You can use another pasta shape, but choose something like penne. Spaghetti might cook too fast.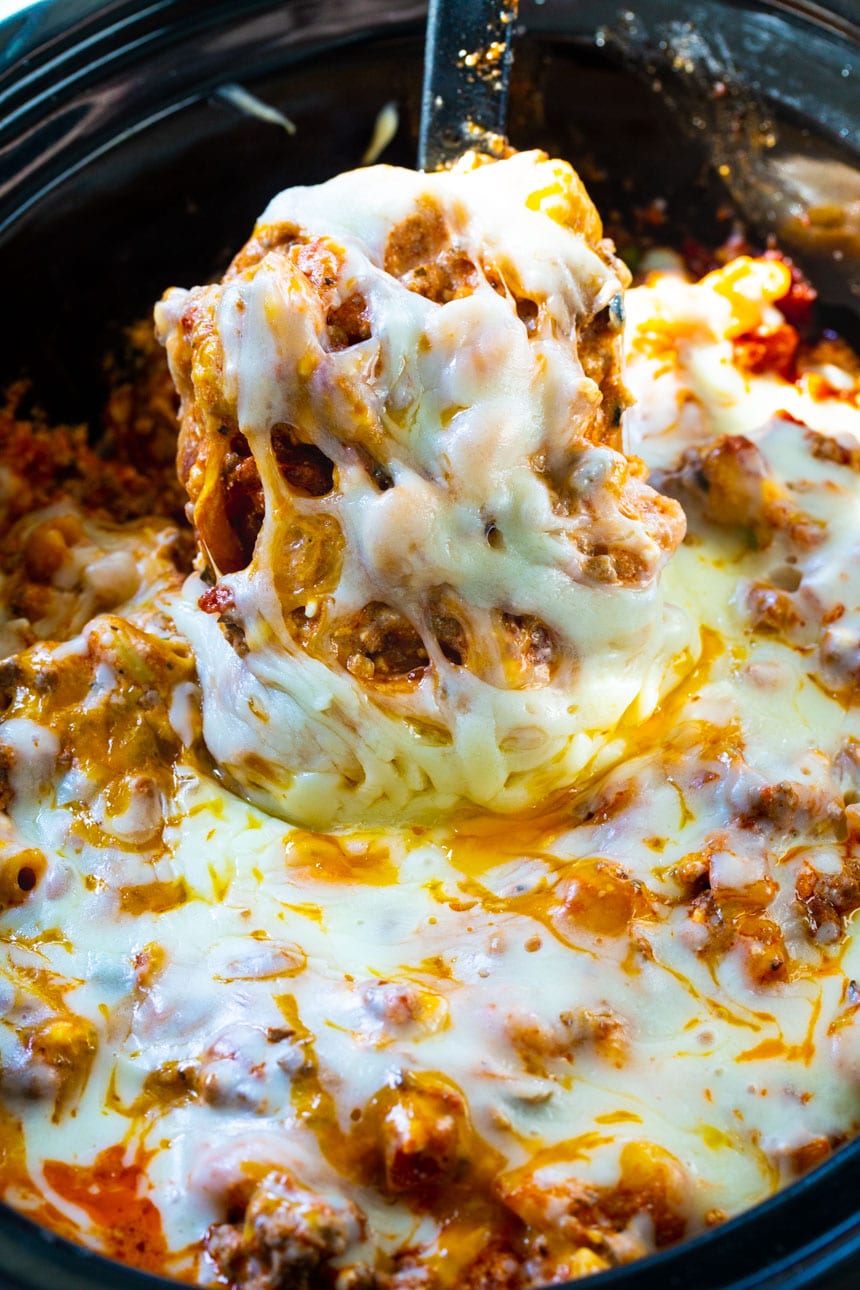 Pasta cooked in the crock pot tends to get soft. If you like your pasta al dente, you probably will not care for this recipe.
In addition to the cream cheese and cottage cheese, theres a thick layer of mozzarella cheese and cheddar cheese added on top. You could add some Parmesan cheese as well.
Note: Ricotta cheese could be used instead of cottage cheese.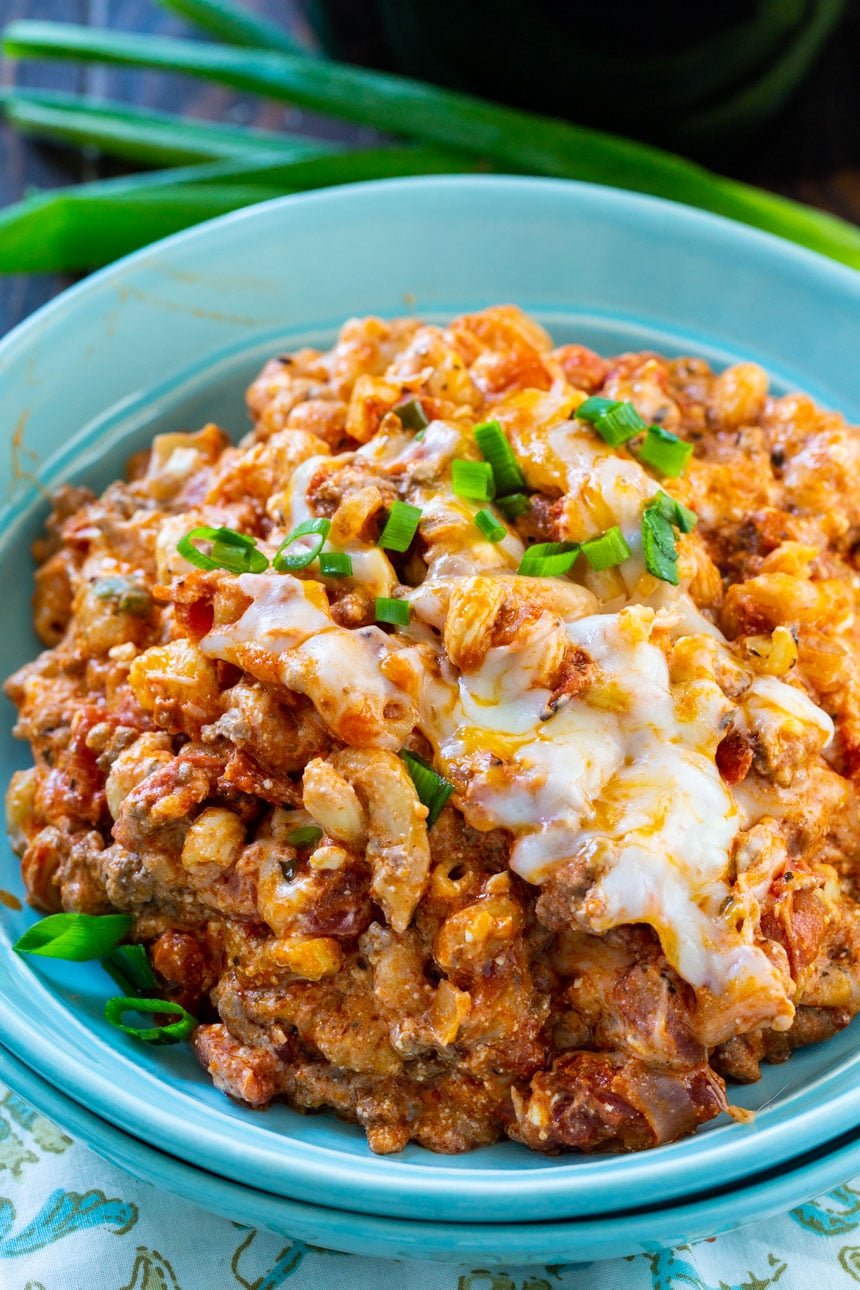 More Crock Pot Recipes:
Crock Pot Homestyle Ground Beef Casserole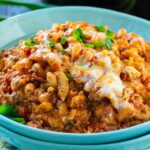 Crock Pot Homestyle Ground Beef Casserole is full of pasta, ground beef, tomato sauce, sour cream, and 4 types of cheese. Pure comfort food.
1 1/2 pounds ground beef
1 cup diced onion
1 (6-ounce) can tomato paste
1 (14.5-ounce) can diced tomatoes with basil, garlic, and oregano, (undrained)
1 (10-ounce) can Rotel tomatoes, (undrained)
salt and pepper
1 teaspoon Italian seasoning
1 (24-ounce) jar spaghetti sauce
1 cup water
8 ounces cream cheese, (softened)
1 cup cottage cheese
1/2 cup sour cream
2 green onions, (sliced)
1/2 teaspoon garlic powder
12 ounces uncooked cavatappi pasta
1 cup shredded mozzarella cheese
1/2 cup shredded cheddar cheese
Brown ground beef in a large nonstick skillet, breaking it apart as it cooks. When it is about halfway cooked, add the onion.

Drain off excess grease.

Add tomato paste, diced tomatoes, Rotel tomatoes and Italian seasoning to ground beef. Season with salt and pepper.

Combine spaghetti sauce and water.

In a medium bowl, mix together cream cheese, cottage cheese, and sour cream until smooth. Stir in green onions and garlic powder.

Pour half of spaghetti sauce in the bottom of a 6-quart crock pot.

Add half the pasta to the crock pot.

Top with half the meat sauce.

Spread all of the cream cheese mixture over the meat sauce.

Add remaining pasta and top it with remaining meat sauce and then the remaining spaghetti sauce.

Cover and cook on LOW for 3 hours.

Stir well. Sprinkle cheese on top and cover for another 10 minutes.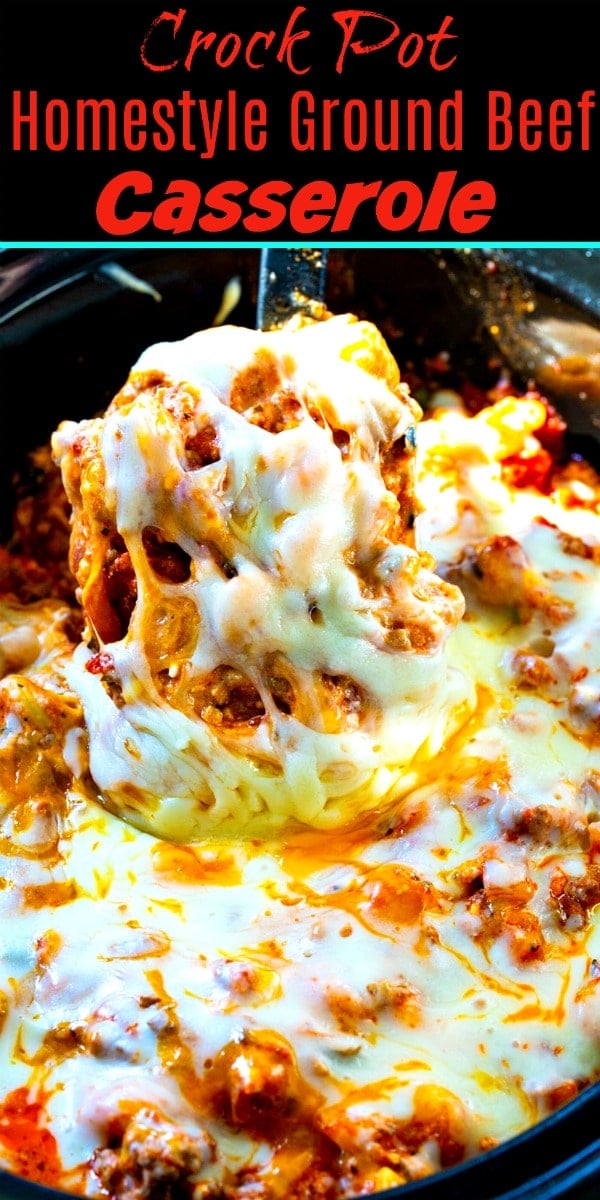 Disclosure: This post contains affiliate links.
The post Crock Pot Homestyle Ground Beef Casserole appeared first on Spicy Southern Kitchen.