This open lasagna of mushrooms, pine nuts, and thyme with a garlic cream sauce is the fastest and easiest lasagna weve ever made.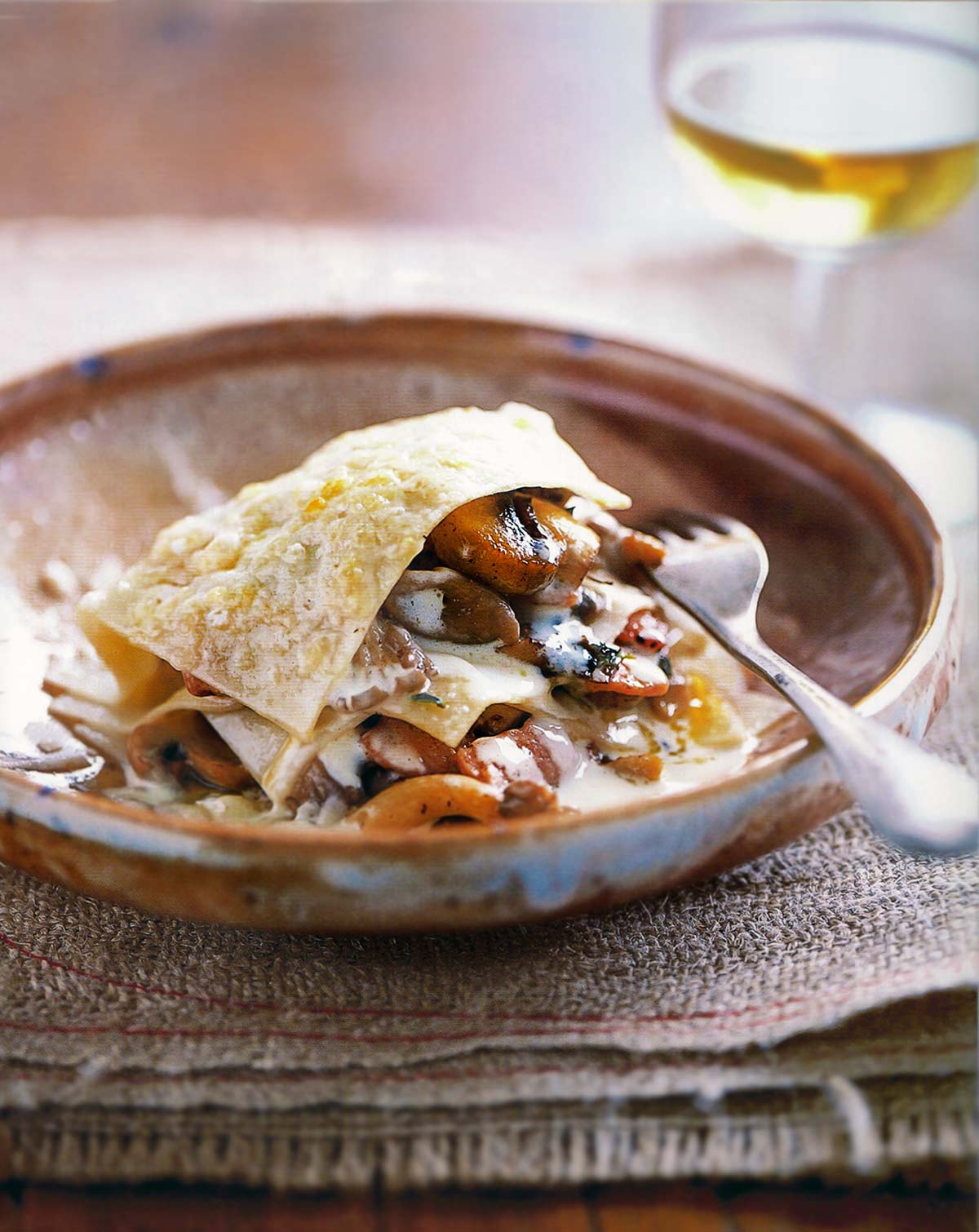 Adapted from Leanne Kitchen | The Produce Bible | Stewart, Tabori & Chang, 2007
Were usually quite taken with tradition. That said, were also quite smitten with this unconventional approach to lasagna. It defies tradition by ingeniously slicing fresh store-bought lasagna noodles and stacking...