Sticky chicken meatballs recipe with step wise pictures. Sticky garlic meatballs make a great party recipe. You can stick a toothpick in the meatballs and serve it as appetizers.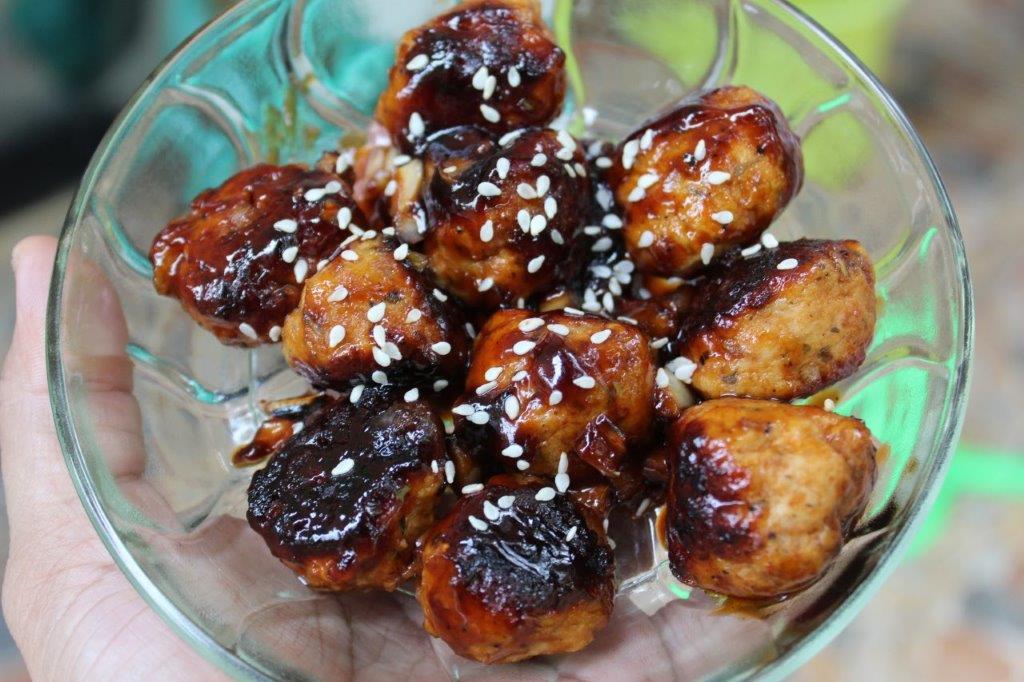 Sticky chicken meatsballs recipe is one of my favorite. This hardly takes few minutes to cook. The cool thing about this recipe is you can add whatever spices and herbs you wish in the meatballs. Sticky chicken meatballs recipe is easy to customize as per your taste.
The sauce coating the meatballs is sweet and garlicky. You could add some chilli flakes in them if you want some kick. But when making for kids, it is best to avoid it so that they can enjoy it too.
If you love meatballs then check out my spaghetti with chicken meatballs recipe too. You can check my meatballs recipe archive too.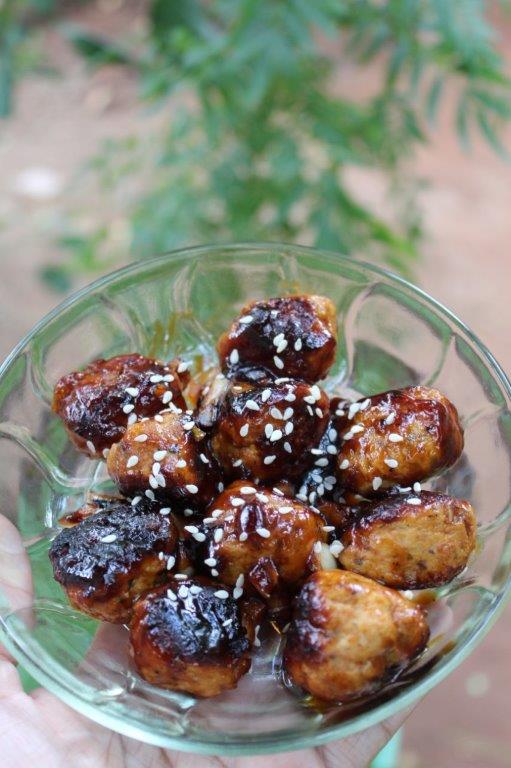 Here are few tips for getting perfect, tender and juicy chicken meatballs.
1)Add bread soaked in some milk for adding moisture.
2)Dont over mix the meatballs.
3)Dont over fry the meatballs.
4)You could add some water into the meatballs mixture to make it juicy.
5) Grind half chicken breast and half chicken thighs for added moisture.
6)Adding onions and peppers will add moistness to the meatballs.
Hope you will love this recipe and let me know if you try it.
Chicken Meatball Sandwich Recipe / Meatball Sandwich with Eggs & Cheese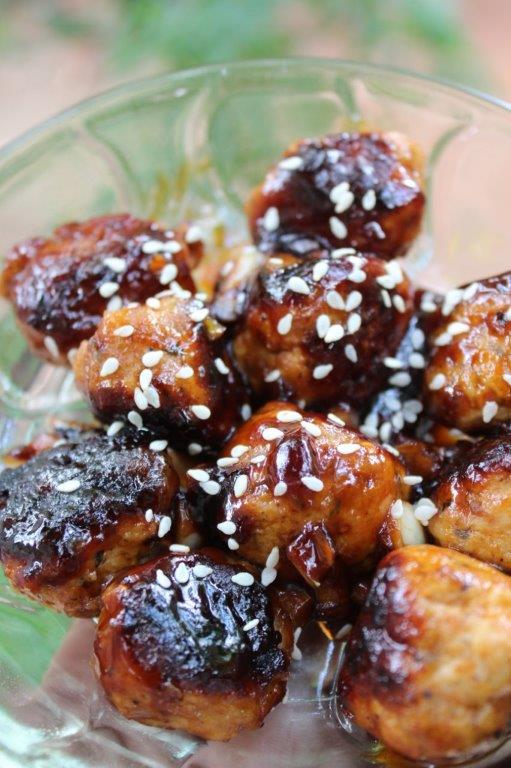 Sticky Chicken Meatballs Recipe
Sticky chicken meatballs makes a perfect party snack or appetizer. you can serve this sticky chicken meatballs with rice or noodles as well.
Ingredients
For Meatballs :
Minced Chicken - 250 grams
Chilli Powder - tsp
Pepper Powder - tsp
Coriander Leaves - 2 tblspn finely chopped
Green Chilli - 1 tsp finely chopped
Parmesan Cheese - cup grated
Bread - 1 slice
Milk - 4 tblsp
Salt to taste
Italian Seasoning - 1 tsp
FOR SAUCE:
Oil - 1 tblsp
Garlic - 2 tblsp chopped finely
Tomato Ketchup - cup
Vinegar - 2 tblsp
Sugar - 2 tblsp
Soy Sauce - 2 tsp
Water - cup
Instructions
Mix all ingredients for meatballs. Heat oil in a pan. Add meatballs and fry till golden. Remove to a plate.
In the same kadai. Add in oil and saute some garlic.
Add in ketchup, soy sauce, vinegar, sugar and water.
Bring it to a boil and cook till syrupy.
Now add in meatbals and mix well.
Serve.
Notes
1)You can add any spices or herbs in the meatballs. It is your choice.
2)The garlic in the sauce is what makes this so tasty. So add as much garlic as possible.
3)You can make this and store in fridge upto a week.
4)Adding sesame seeds will make this more appealing and adds a nice crunch.
Nutrition Information
Serving size:
74 grams
Calories:
150
Fat:
9g
Saturated fat:
3g
Carbohydrates:
2g
Sodium:
500mg
Protein:
13g
Pictorial:
1)Take minced chicken in a bowl
2)Add in chilli powder and pepper powder
3)Add some breadcrumbs or bread soaked in milk.
4)Add salt
5)Add in green chillies and coriander leaves
6)Now add a good amount of italian seasoning
7)Add in grated parmesan cheese
8)Mix well
9)Shape it into small balls
10)All rolled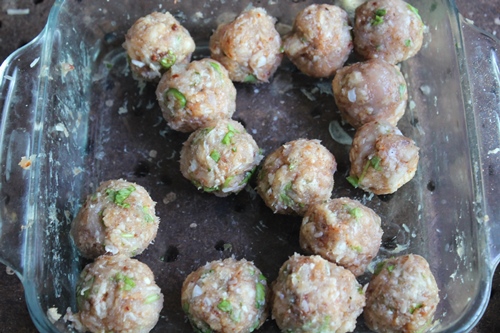 all done
11)Heat oil in a pan. Add meat balls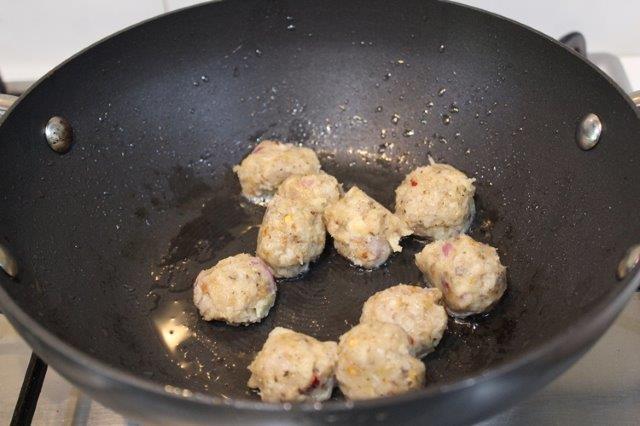 12)Fry till golden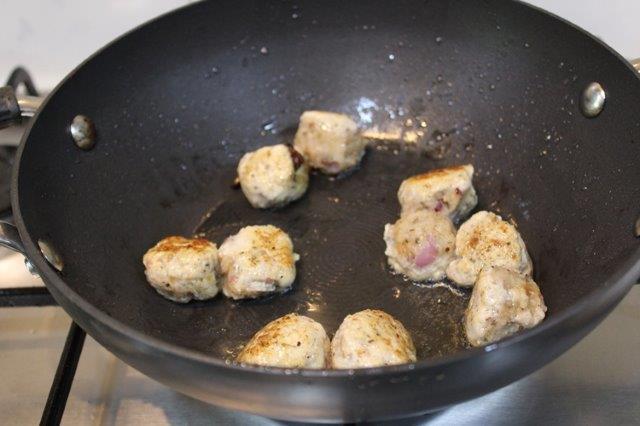 13)Keep mixing so it cooks evenly. Remove this to a bowl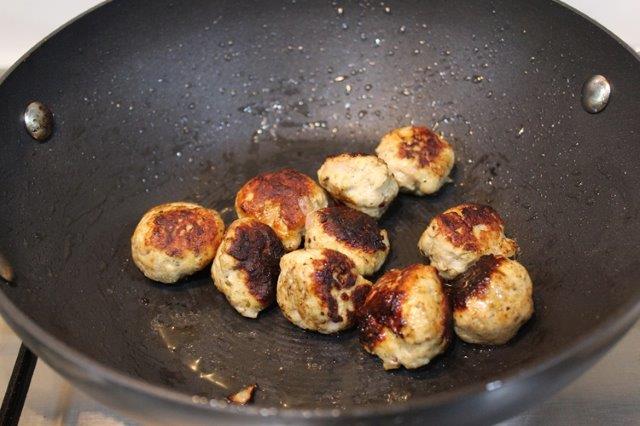 14)Heat oil in a pan, add in garlic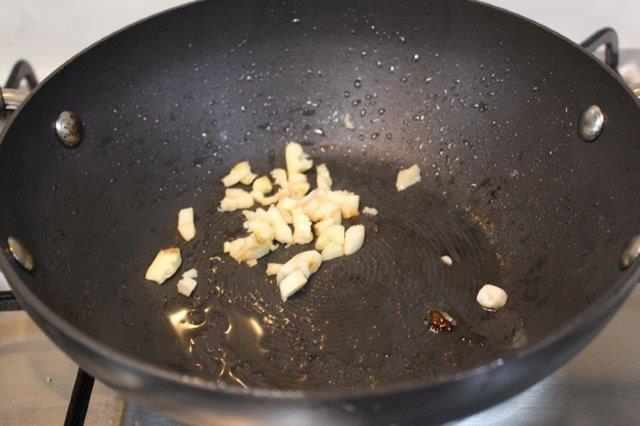 15)Add in some tomato ketchup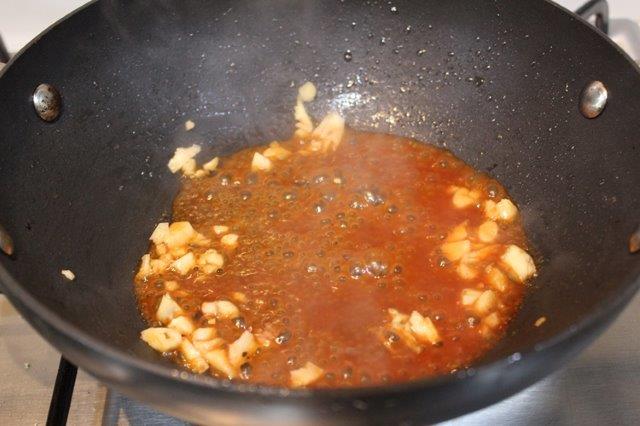 16)Add in vinegar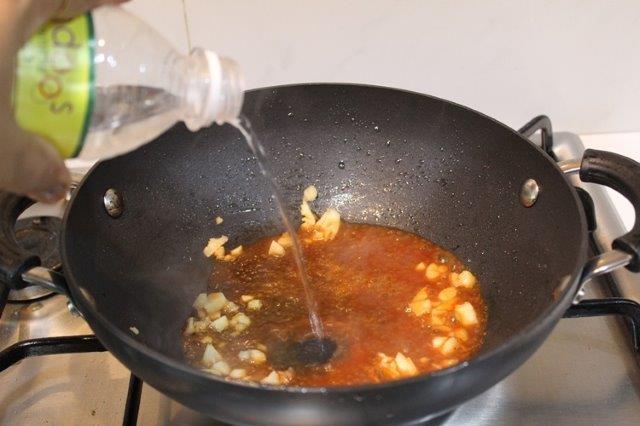 17)Add soy sauce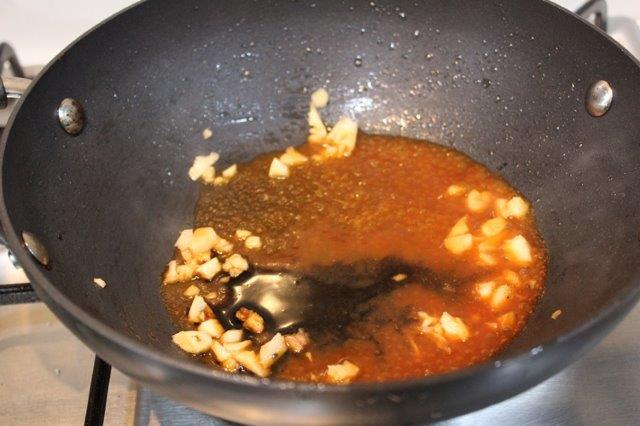 18)Add in sugar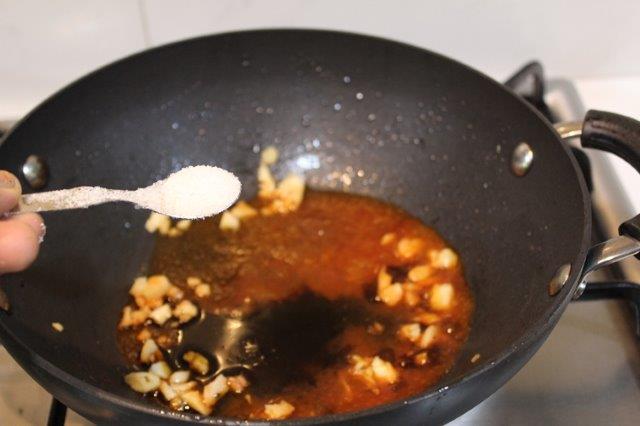 19)Add water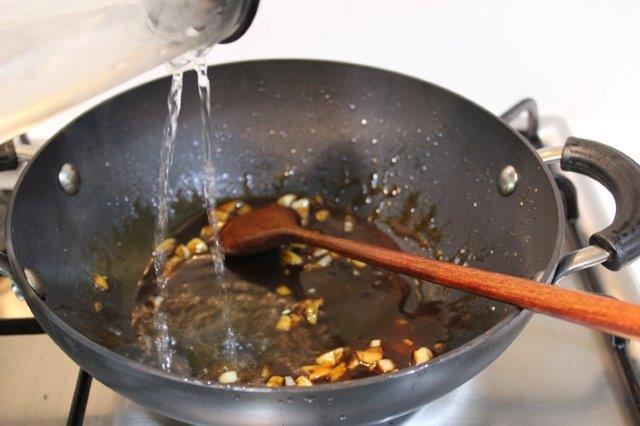 20)Mix and let it boil till it gets syrupy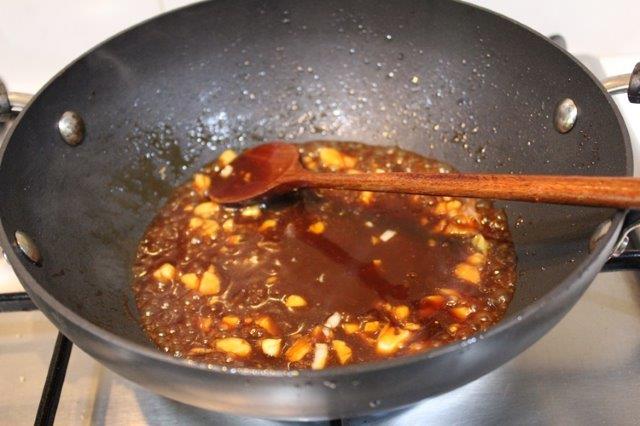 21)Add meatballs in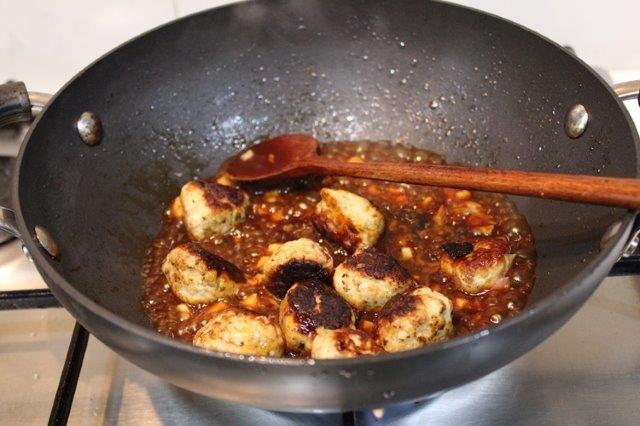 22)Mix well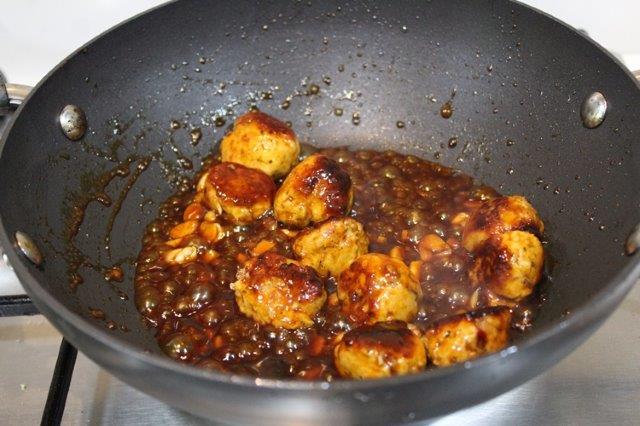 23)Done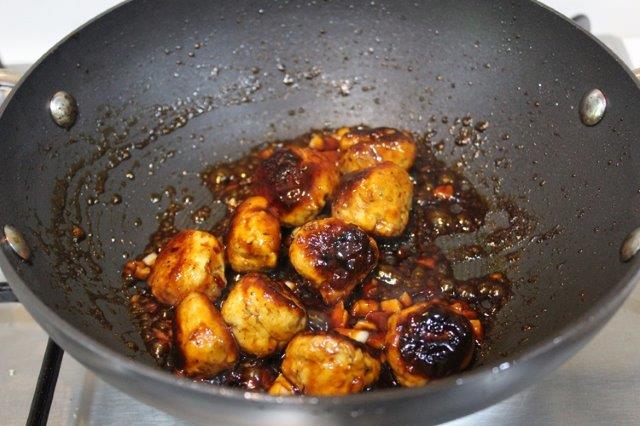 24)Serve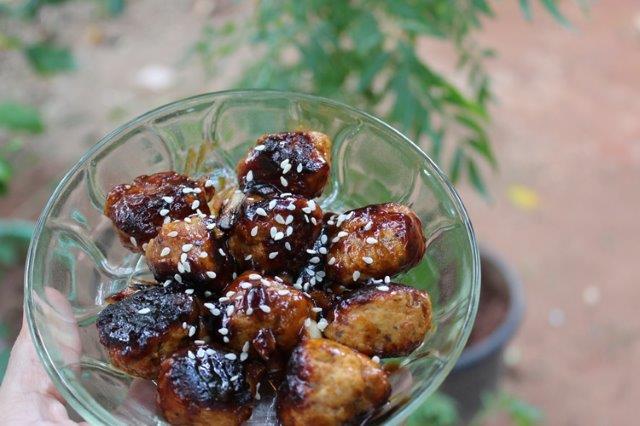 Similar Recipe,
Vegan Lasagna Sheets
Spinach & Mushroom Lasagna
The post Sticky Chicken Meatballs Recipe appeared first on Yummy Tummy.