Hi friends! How are you? Did you guys have a good week? It was a good one over here just ask Ryder!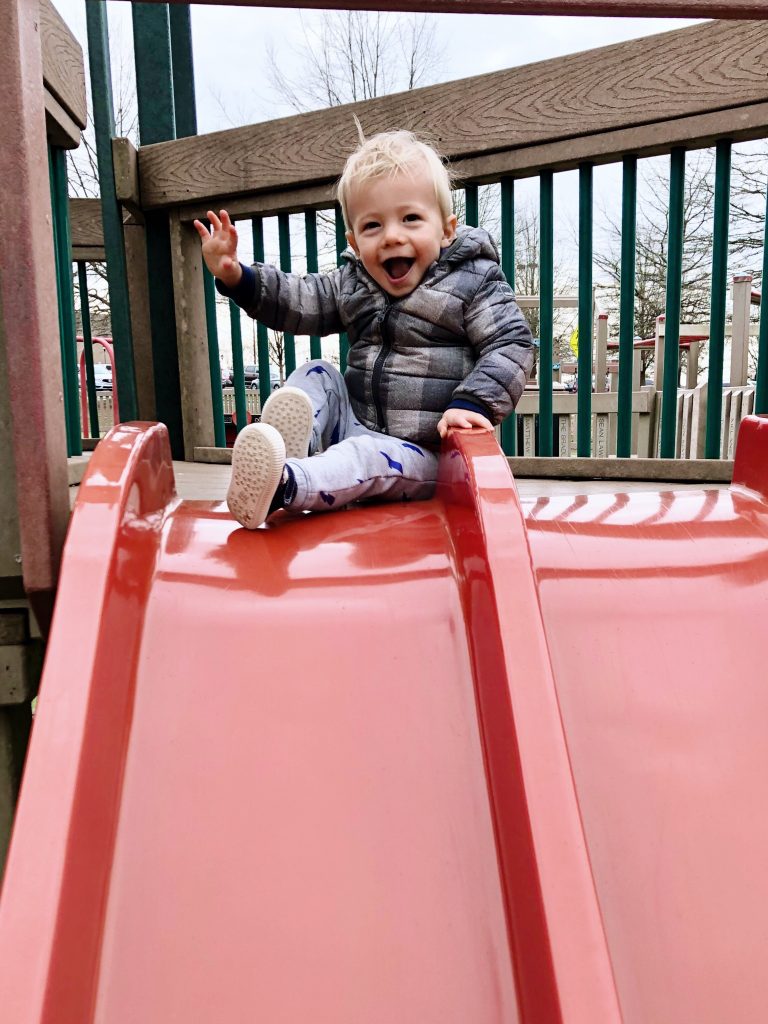 (19 months of the best baby smiles around!)
We broke up the usual weekday monotony with a Wednesday night pizza and lasagna family date at a local restaurant which was a highlight for sure! Chase has been obsessed with asking when hes officially 4 1/2 and since Wednesday was the day, we went out to celebrate. Though our night out was an overall fun way to break up the week, we made the mistake of letting Ryder sit in the booth with us rather than strap him into a high chair and Im pretty sure he thought the squishy booth seat was a trampoline. Lets just say dinner was delicious but a distracted kind of delicious with all of the child-wrangling involved. Parents with older children, please assure me that one day we will have a peaceful night out at a restaurant with our children!
As for the weekend ahead, Ryan and I have a date on the agenda for this evening (woohoo!) and then we have some not-so-fun things on the to do list, including replacing the toilet in Chases bathroom. During Chases quiet time earlier this week, he flushed his toilet too many times and it overflowed. The water ended up leaking through the ceiling of our home office and it was quite a disaster. Weve been meaning to replace his toilet for months now (its always been a little funky with flushing) so the time has officially come. Also, does anyone else feel like when it rains it pours when it comes to household issues? Phew! Its been one thing after the next over here lately but we are slowly chipping away at every little issue!
On that note, lets flip things around and talk about some positive things, shall we? Below you will find a short list of things that are making me smile this week and, as always Id love to hear from you guys about the things youre loving this week as well. Have a wonderful weekend, my friends!
Things Im Loving Friday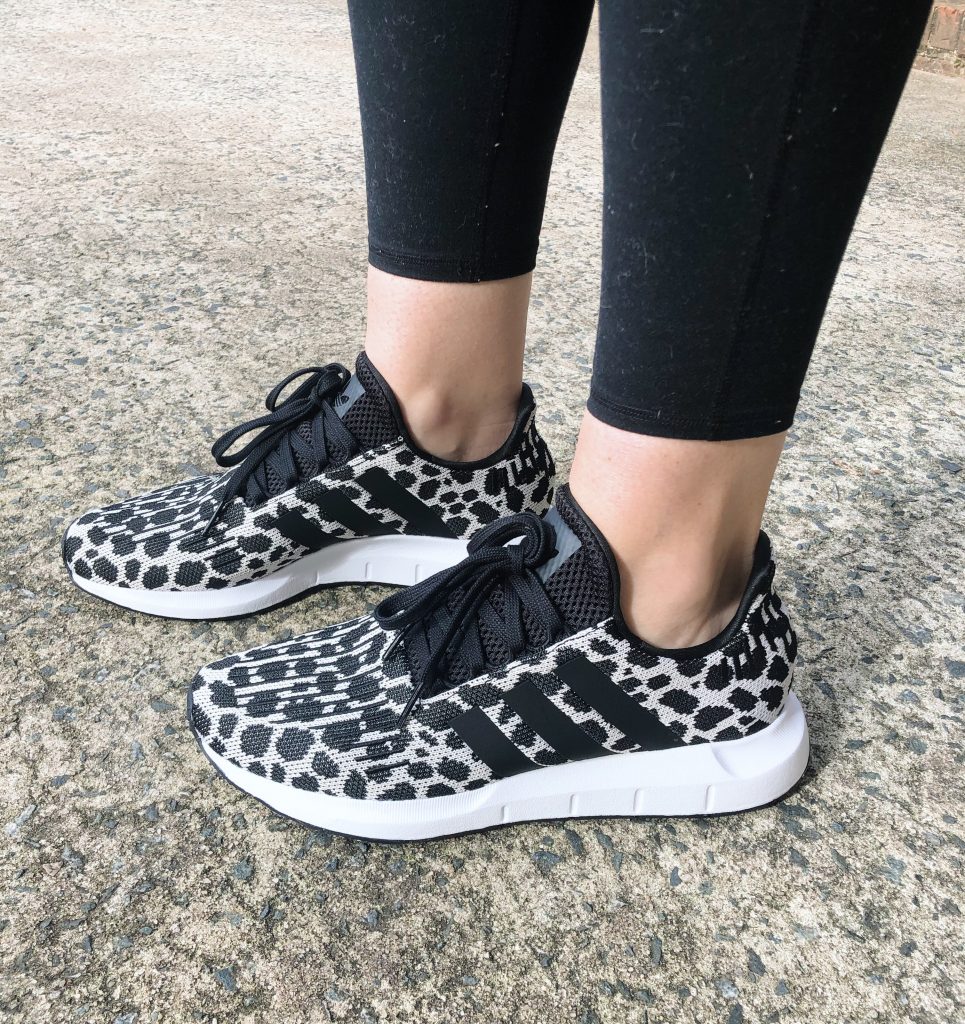 Ive been on the lookout for another pair of Adidas Swift Run sneakers ever since my first pair began wearing out. I basically live in these sneakers (Ive previously had two pairs) and since I know Ill get more than my fair share of wear out of another pair, I ordered this fun animal print pair last week. I was so psyched when they arrived because the pattern is funky and unexpected in a pair of gym shoes. Theyre just as comfortable as my previous pairs of Swift Runs and are my favorite shoes for boot camp workouts! Also, if these shoes are on your radar, Id highly recommend ordering them 1/2 to a full size down as they run quite big.
Valentines Day Heart Idea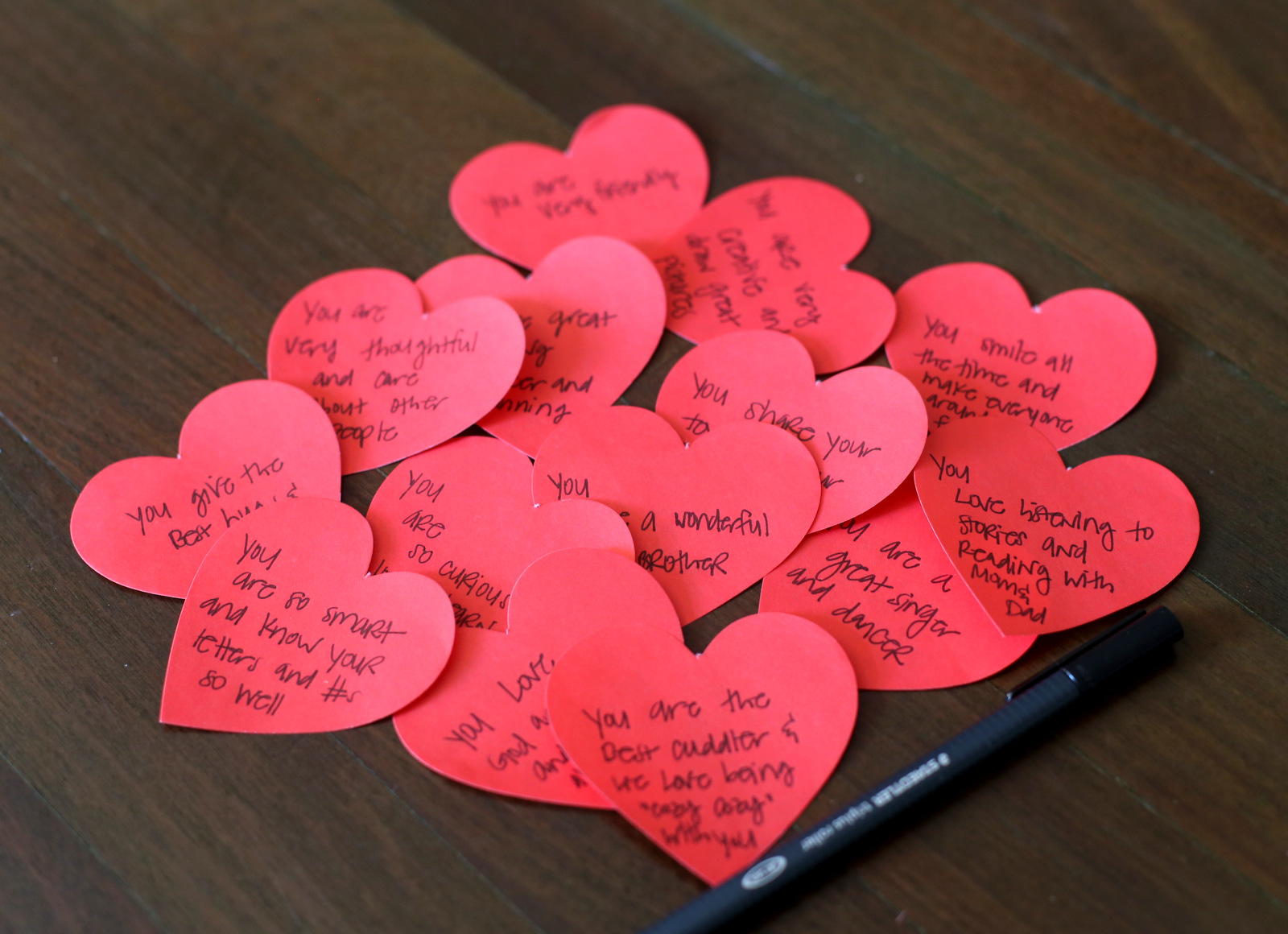 Since February 1st is tomorrow, I wanted to share this super sweet but very simple Valentines Day idea with you guys! I featured this one on the blog last year after I saw it on Instagram a few times and it was such a hit with Chase that Im planning to do it again this year for both boys. Beginning tomorrow, February 1, up until Valentines Day, tape one heart a day on your childs door featuring one reason why you love them. Its such a fun way to spread the love leading up to Valentines Day and remind your little ones why they are so important to you! Just FYI, if youre not in the mood to cut tons of little hearts out of construction paper, Amazon sells lots of heart sticky notes. Thats the route I always go because oddly enough I find a lot of random uses for little heart love notes throughout the year.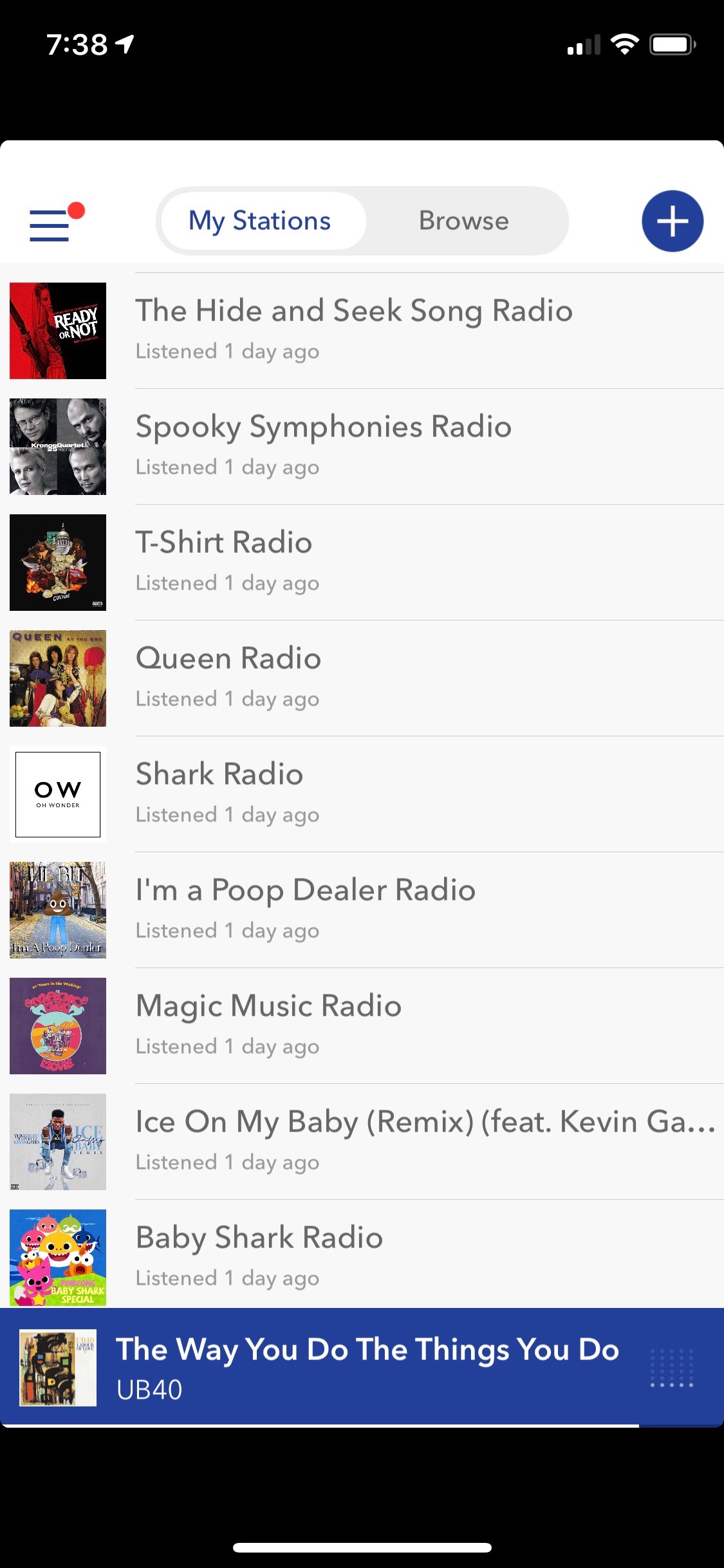 Chase has always loved saying, Hey Google, play Baby Einstein music on Pandora and requesting music from our Google Home speaker but over Christmas he realized I was requesting a lot of other stations and began to crave variety. Chase began requesting a bunch of stations in a row (rapid-fire style) and wasnt even listening to the songs that would pop up but it wasnt until Ryan brought up the Pandora app on his phone and looked at our latest stations that we saw the way Pandora interpreted his requests. We immediately burst out laughing. While Hide and Seek Songs and Shark Radio made us smile, theres no topping Im a Poop Dealer Radio. What in the world!?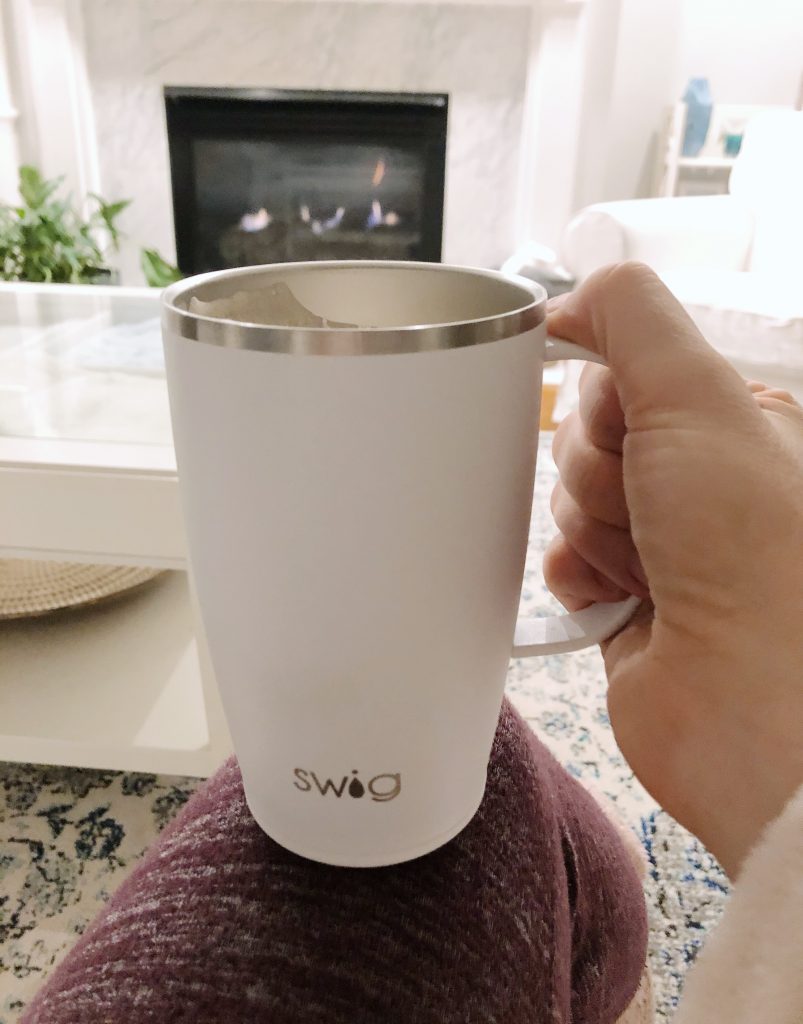 This mug is a new morning favorite for me. I wanted a large insulated coffee mug with a handle that would also fit in my car cup holder and when I stumbled upon this 18-ounce mug on Amazon I read some of the reviews and quickly added it to my cart. I love the matte white finish and the way you can sip through the lid, add a straw or seal the liquid inside when youre on the go. (I do not use the lid at home.) Its one of those simple purchases that I know Ill get a lot of use out of and is now on my radar for a good gift to give to a friend or family member in the future as well!
Drippy Peanut Butter Hack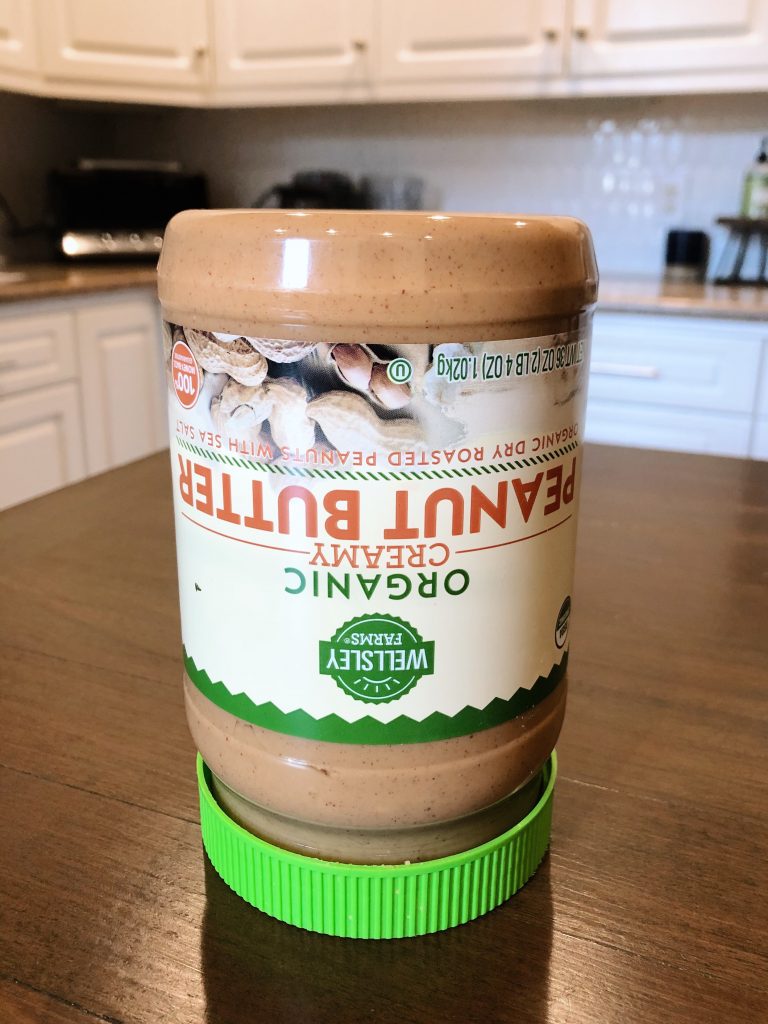 I have a hack to share with you guys today that may help a few of you out there though Im also wondering if Ive been in the dark about this one and its common sense? I dont know but its been a game changer in our house when it comes to making natural, drippy peanut butter more sandwich-friendly. For the longest time I continued using organic peanut butter with added sugar on Chases peanut butter and jelly sandwiches because it spread so much better. Chase gets plentyyy of sugar in his diet (the Fagans all share a giant sweet tooth) so I am always looking for ways to eliminate what I feel is unnecessary sugar from our familys food and peanut butter seemed like it should be such an easy one! I found myself getting frustrated because the texture of nearly every single jar of peanut butter made without refined sugar was so drippy and hard to spread! And then this hack came into my life!
A while ago I read about a hack for making super-drippy natural peanut butter easier to spread and havent looked back since. You simply stir up the peanut butter and then store the natural peanut butter upside down in your pantry. It worked like a charm!! Though some separation still occurs, its not nearly as big of a pain to stir up every single time I go to make a sandwich and I figured it was worth sharing here in case any of you find yourself in the same boat!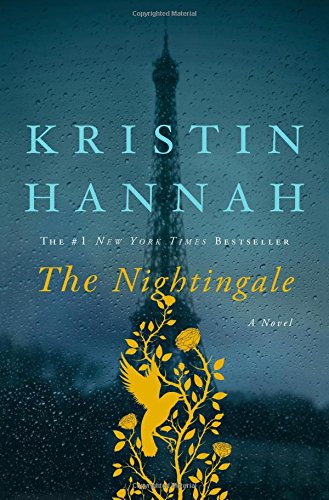 As a reader who loves historical fiction, The Nightingale has been on my radar for several years. It was constantly recommended to me but for some reason I always resisted reading it. I think this stemmed from the fact that people always talked about how sad it was and how it made them cry numerous times. Ive read a bunch of WWII historical fiction novels and am no stranger to how challenging it can be to read a book set during this time. Remembering the atrocities that happened during WWII is heart-wrenching and horrible and yet I still find myself feeling inspired by the resilience of the people who faced these unthinkable horrors.
With 41,000+ reviews on Amazon, clearly The Nightingale is a beloved book. To be honest, I thought it was slow to start. I had a hard time getting into it but once I did, the book really took off and I couldnt put it down. I took several days to read the first half but flew through the second half in a single evening. Its the kind of book that is impossible to stop thinking about once its over. I cried numerous times (anything involving children destroys me) but found myself once again in awe of the bravery of so many especially women during WWII.
The Nightingale follows the lives of two sisters,Vianne and Isabelle Mauriac, two young women who are very different in many ways but find themselves connected again through the horrors of war. Vianne is a young mother who ends up with a German captain billeted to her home during the war after her husband leaves to fight. Vianne and her daughter must learn to live with Captain Beck as they struggle deeply with the danger around them and impossible choices that continue to come their way.
Isabelle, Viannes younger sister, is a strong-willed 18-year-old determined to do something to fight against the Nazis in the war. Isabelle end ups up part of the Resistance and what follows in her life is a series of incredibly brave and terrifying assignments she willingly accepts over and over again in an effort to help others. Despite Isabelles always-on-the-run role in the war, she finds love and purpose during wartime, something she initially thought was impossible.
Sharing a few party-friendly recipe favorites just in case you guys are doing something fun with friends and family for the Super Bowl this weekend!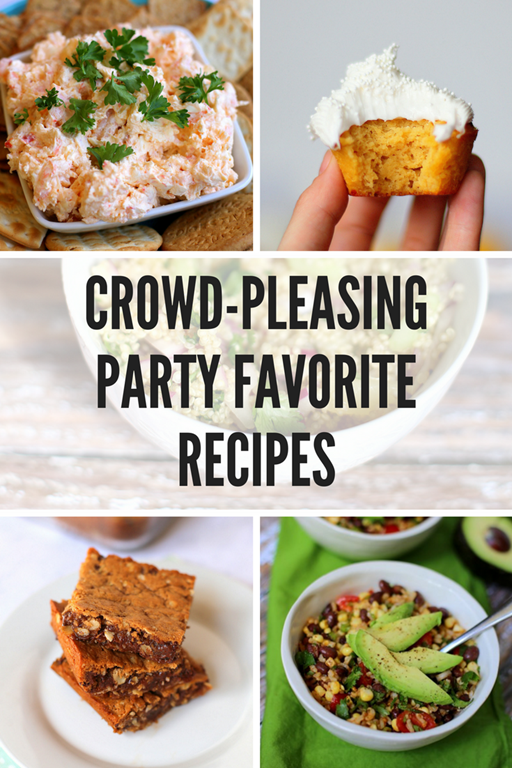 Black Bean and Brown Rice Salad: A cold and tasty dish bursting with color, texture, flavor, healthy veggies and whole grains.
Avocado Deviled Eggs: Azesty, creamy and oh-so-tasty twist on a classic party favorite!
Easy Black Bean Dip:A family favorite that comes together fast!
Chocolate Chip Almond Butter Bars:Made with coconut oil, oats and honey, these bars are one of my favorites to make when we have friends over.
Simple Shrimp Dip:A crowd-pleaser thats easy to make and one of my most popular blog recipes ever!
Cold Quinoa Salad:Light, refreshing and easy to prep ahead.
Paleo Lemon Cupcakes:A citrusy sweet treat thats Paleo-friendly.
Easy Cilantro Shrimp Appetizer:A one-dish recipe bursting with flavor thanks to cilantro and a squeeze of fresh lime juice.
Question of the Day
What is one thing you are loving this week?
The post Things Im Loving Friday #312 appeared first on Peanut Butter Fingers.